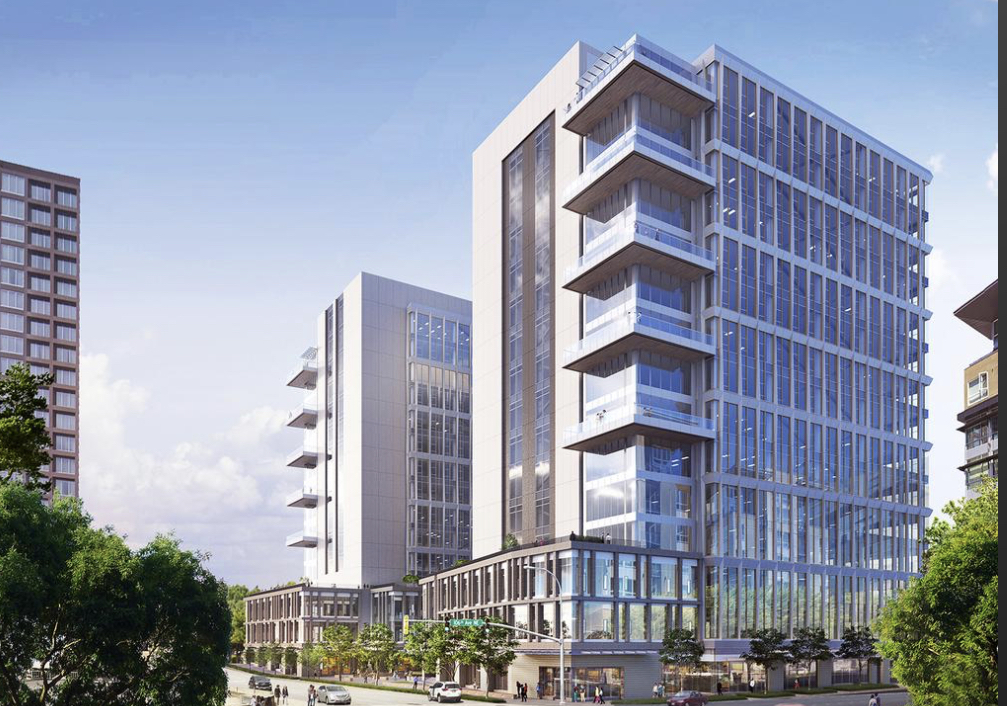 Amazon recently signed a long-term lease for a two-tower development that was previously the site of a Cadillac dealership, according to Puget Sound Business Journal. This is following the news that they purchased Bellevue Corporate Plaza in downtown Bellevue.
The Seattle office of Dallas-based Trammell Crow Co. confirmed the news of the recent lease, as well as their new project, Binary Towers, located at 1001 106th Avenue Northeast. Construction is slated to begin soon and reach completion in 2022 on the 15-story building that will be about 715,000 square feet. Crow paid $4 million for the development site, as the article stated.
It was previously announced that Amazon finalized the purchase of Bellevue Corporate Plaza, located on 600 108th Avenue Northeast. The development site was sold for $194.9 million and included the 10-story office building, as well as an adjacent two-story 650-stall parking structure.
Amazon has leased more than one million square feet of office space in two separate buildings, as well as Tower 333, where leasing will begin in 2020. PSBJ estimates that Amazon will have a total of 3.9 million square feet of office space in Bellevue, which is enough for more than 25,000 employees.