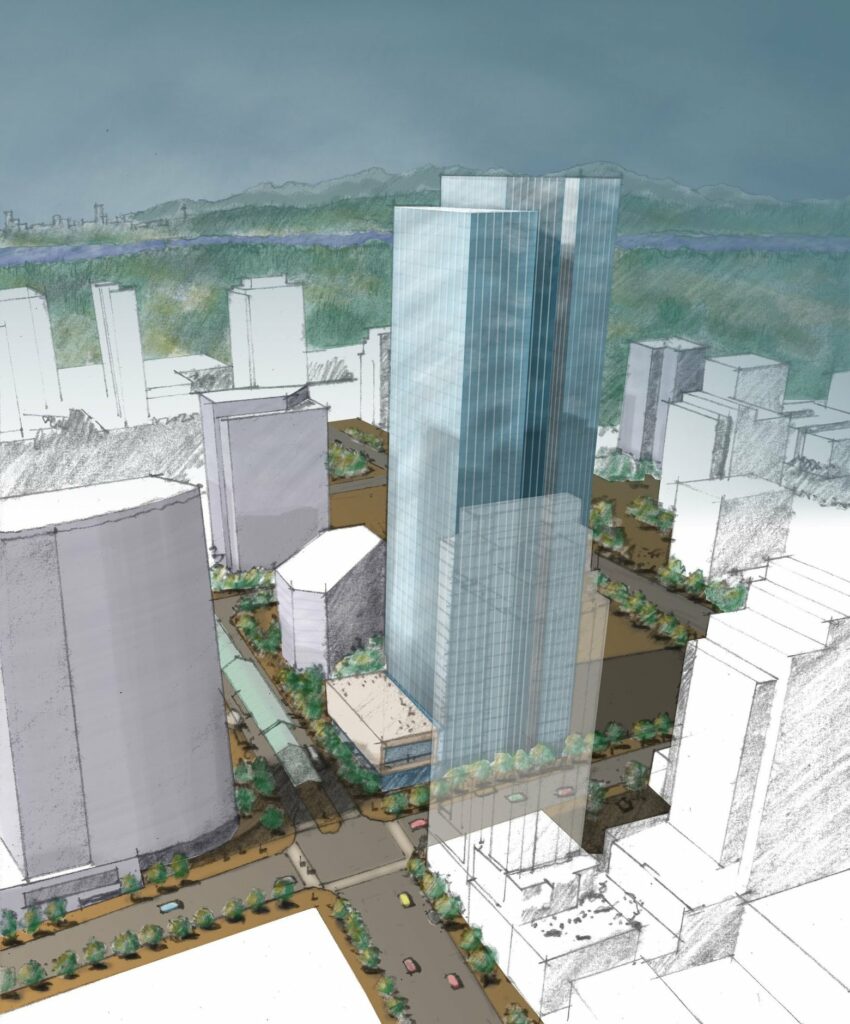 According to The Seattle Times, Amazon recently announced plans to build a 43-story tower in Bellevue, called Bellevue 600. The building, which would be the tallest in the city, would have enough room for several thousand employees.
The site where the building has been proposed is located on the east half of the Bellevue Corporate Plaza property. Amazon purchased Bellevue Corporate Plaza in April of this year.
As stated in Amazon's pre-application to the City of Bellevue, there will be room for about 4,200 employees within the 600 foot tower, at about one million square feet of space. The completion date is estimated to be in 2024.
The tallest buildings in Bellevue, as of right now, are Bellevue Towers and Lincoln Square Towers at 450 square feet. The company's proposed tower would be 150 feet taller than both buildings.
Amazon's presence has grown tremendously in Bellevue. They have leased more than one million square feet of office space in three separate buildings and purchased a two-tower development on the site of the old Cadillac dealership, in addition to this now proposed 43-story tower.
Bellevue 600
600 108th Avenue Northeast
Bellevue, WA 98004