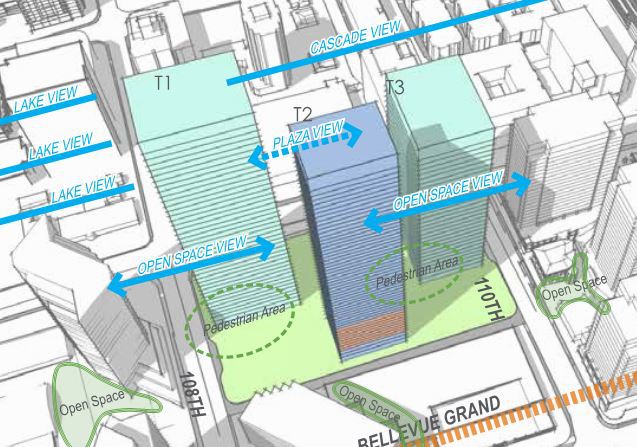 Cloudvue, formerly named Elev8, is proposed to be the largest high-rise project in Bellevue to date. According to city permits, the development will have three 600-foot skyscrapers with a total of 1.7 million square feet of office space on 4.61 acres.
Cloudvue's plans also include 695,000 square feet of residential space with 515 units, 40,000 square feet of retail and restaurant space and 3,100 underground parking spaces.
The nearly 4.2 million square foot mixed-use development is located at 10855 NE Eighth St., which is on the same block as Bellevue 600, the Amazon-owned building that has plans for a 43-story tower.
Now Cloudvue, Stanford Hotels purchased what was Elev8 in 2018 for $128 million from the developer, Plus Investment USA. Plus Investment USA purchased the site about four years prior for $75.9 million.