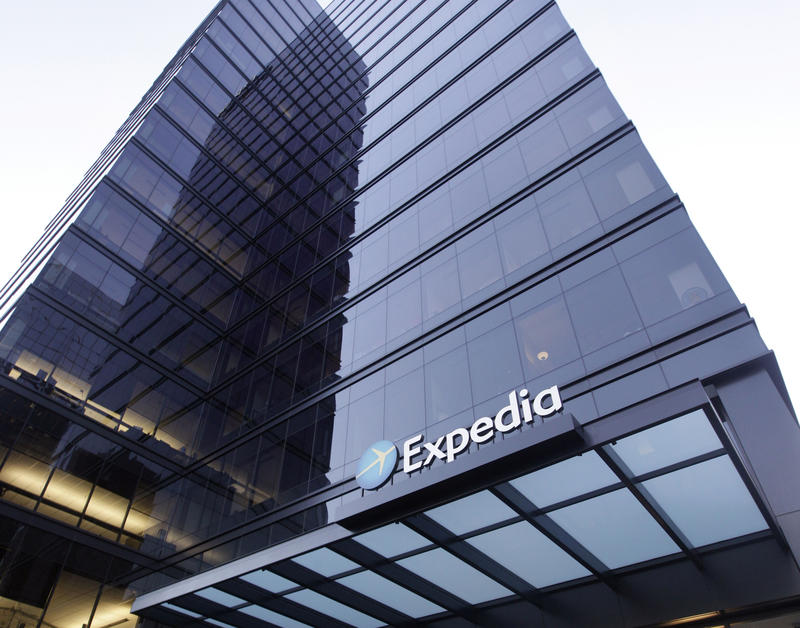 Expedia recently began moving their employees from Bellevue to Seattle. Their new headquarters is located at the former Amgen campus on Elliot Bay amongst 40-acres of waterfront. The site was purchased for $229 million by the travel company.
According to Josh deBerge, an employee at Expedia, their lease for Tower 333 expires at the end of the year, so all employees will be completely vacating the building by December 31, 2019. Expedia will continue to lease 72,000 square feet of office space in downtown Bellevue at the Skyline building on Northeast 4th Street through 2023.
The travel technology company announced back in 2015 that they would be moving their corporate headquarters to Seattle. They originally moved into Tower 333 in 2008 with 1,700 employees expected to move into the 248,000 square foot space.
In August 2018, Amazon confirmed that they would be moving into the Bellevue Expedia headquarters. The multinational technology company announced that a 16-year lease was signed and set to begin in 2020. About 4,500 employees will occupy the 20 stories in the building.