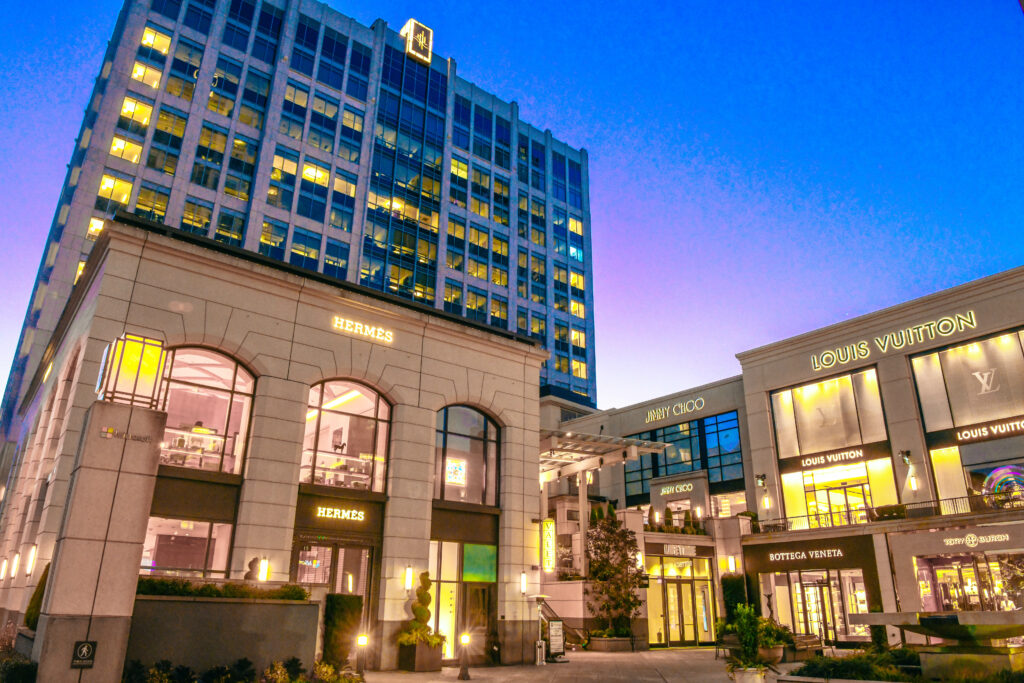 According to public records, the office towers and garage at The Bravern were recently sold for $585 million. The buildings are located at 11025 and 11155 Northeast Eighth Street. Bravern Bellevue LLC sold the towers to Invesco, an investment management company.
Bravern Bellevue LLC purchased the office towers from Schnitzer West in 2010 for $410 million. The office spaces are a combined 750,000 square feet of space, with a 3,100 stall parking garage.
Microsoft occupies both office towers. They moved into The Bravern in 2009.
The Shops at The Bravern were not a part of the sale. The retail space has been on the market since mid-2018. It originally opened in 2009. The shopping destination is made up of 313,119 square feet of space with three floors of entertainment and luxury retail stores. The Shops at The Bravern were purchased by Ashkenazy Acquisition corp. in 2012 for $79 million.