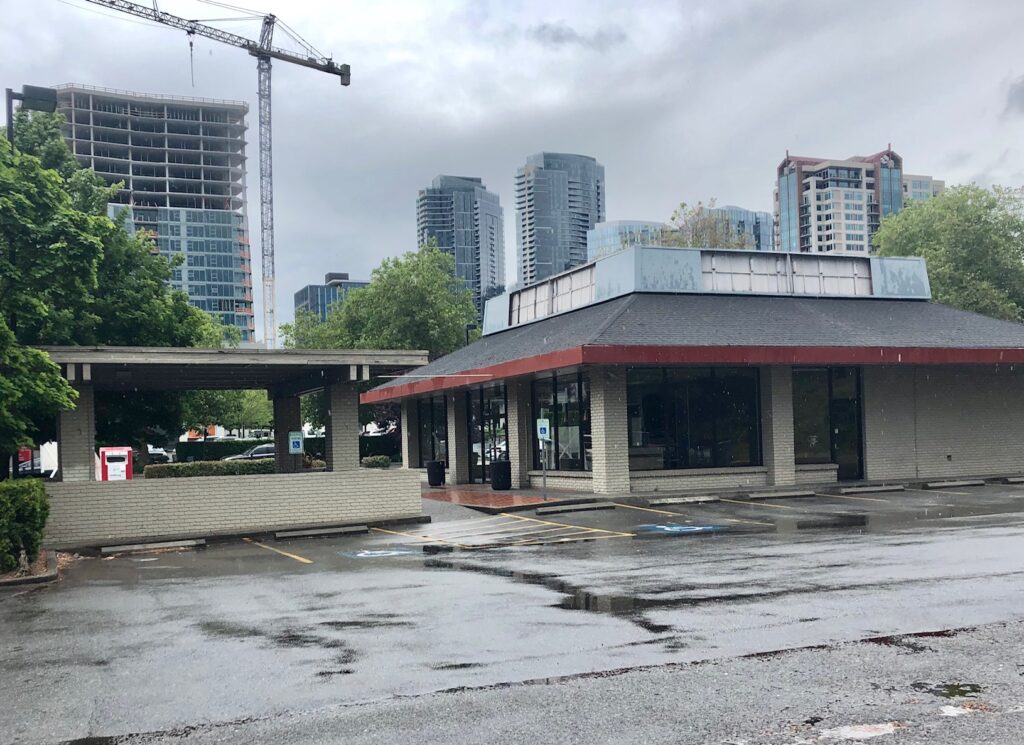 Jack in the Box, previously located on Bellevue Way Northeast, recently closed and removed all of the building's signage.
According to the realtor for the property, Jack in the Box was the owner of the building that they were occupying and sold the building. After the sale, they decided to move out of that location.
There is not a current tenant identified to take its place at this time.
What would you like to see go into this location?