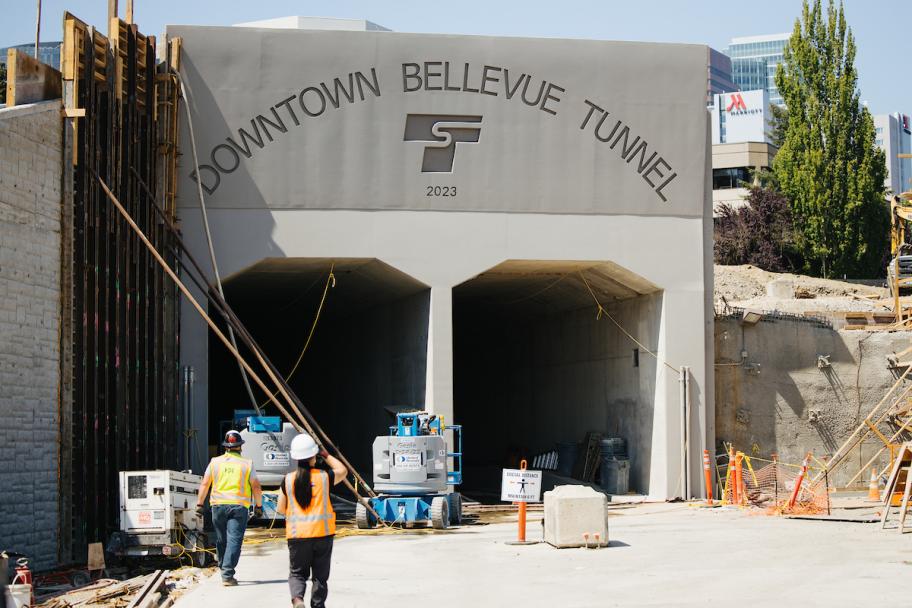 Construction has reached completion on the Downtown Bellevue tunnel. The tunnel is a part of the East Link light rail extension planned to open in 2023.
According to Sound Transit, the new lines includes 10 stations connecting Seattle, Mercer Island, Bellevue, and the Overlake area near the Microsoft campus. The length of East Link is over 14 miles long.
Trips from Downtown Bellevue to the International District/Chinatown Station in Seattle will take 20 minutes in total.
The Bellevue Downtown Station is street level at Northeast 6th Street. It includes entrances on the east side of 110th Avenue Northeast and the west side of 112th Avenue Northeast. It will provide access to Meydenbauer Center, Bellevue City Hall, and the existing transit center.
Below is a video montage of the construction progress, compliments of Sound Transit. It also features some of the leaders who made this happen.