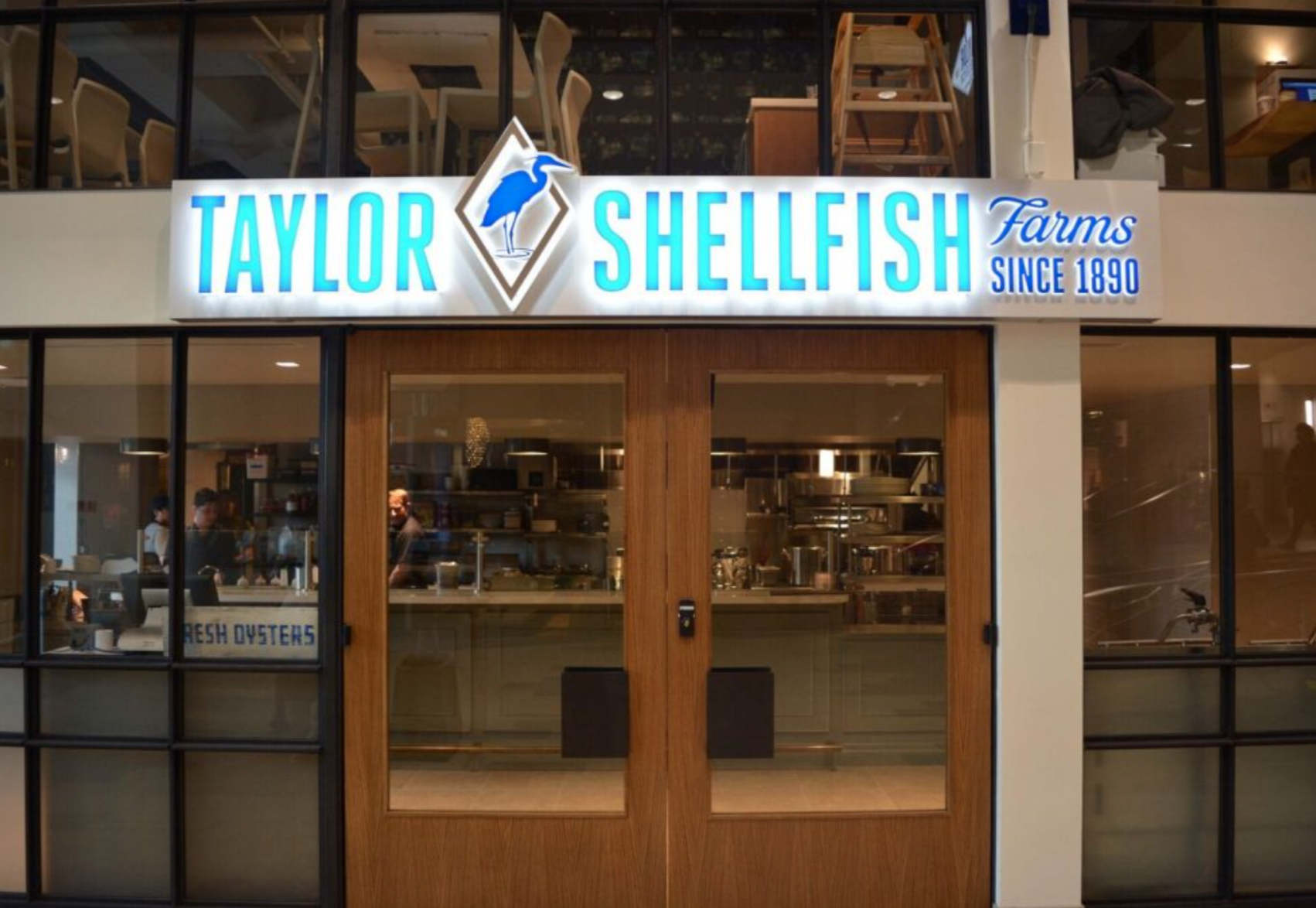 Taylor Shellfish has officially closed its door at Lincoln Square South due to COVID-19. Although their website says "closed indefinitely", an employee of the company has confirmed that it will not be re-opening. Their other five locations remain open.
Known for its signature fresh oysters and clams, Taylor Shellfish first opened in November 2017. It was their sixth oyster bar location and largest location to date. It was also the first of their restaurants to open on the Eastside.
It was first announced during construction of the Lincoln Square Expansion in 2016 that Taylor Shellfish would be opening its doors on the first floor.
Taylor Shellfish is a 5th generation family-owned company. According to Marcelle Taylor, the Bellevue location was chosen because there were so many customers coming from the Eastside to visit, that they took all of the customer feedback that they had received and chosen the centrally located Downtown spot.