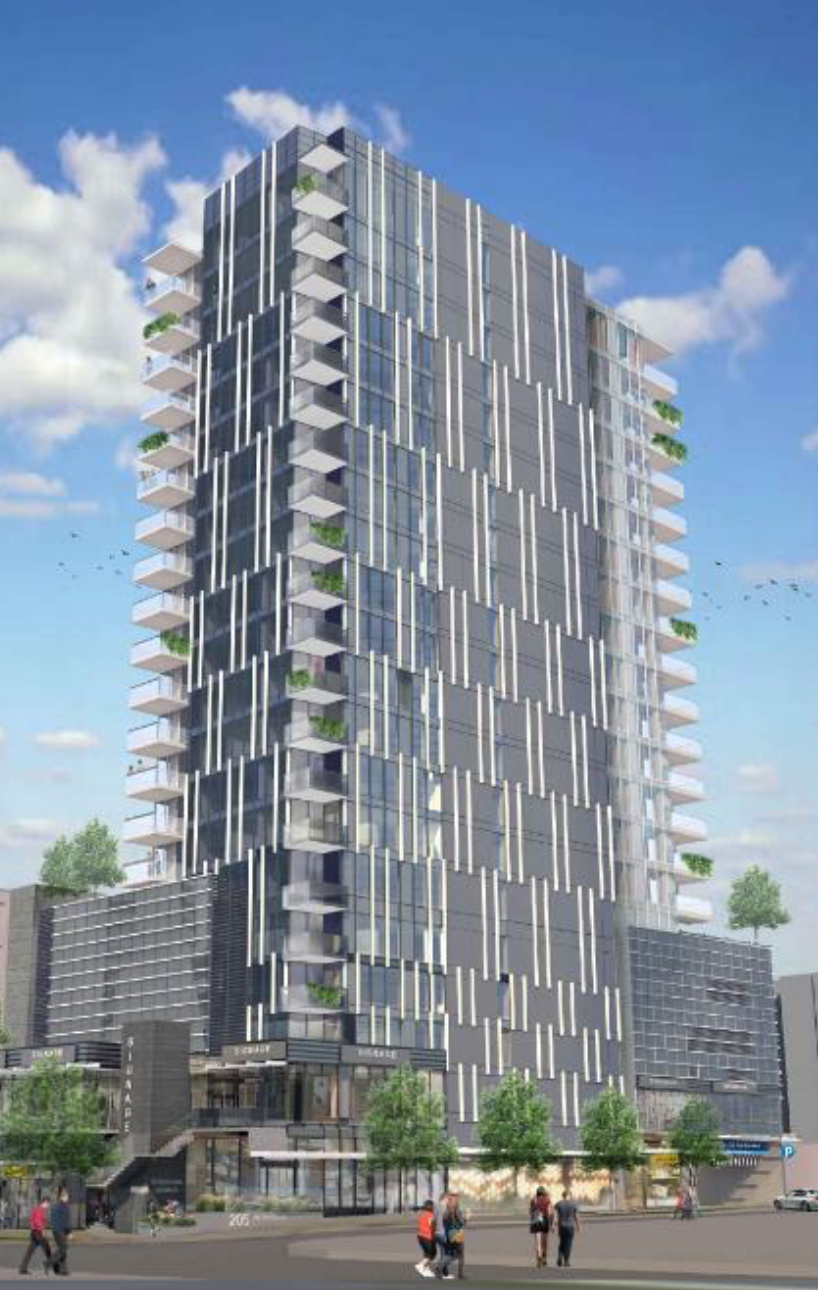 Bosa Development's plans for a 21-story tower in Downtown Bellevue have received design approval. The address is 205 105th Avenue Northeast.
The 21-story project will include 77 residential units, of which five are affordable housing. There will also be 136 parking spaces, with two levels of parking below grade and four levels above grade. The site is 17,937 square feet.
The ground level includes retail space, lobby, and resident locker space. Amenity space will be on level six.
The project name is "Zeyda". The structure that is currently in its place will be demolished.
The architect for the project is Amanat Architect, based out of Vancouver, Canada.
The structure that is being demolished was previously Sushi Maru. It closed in July 2018. Bosa Development also owns One88, a 21-story residential tower that includes 147 residences, and the development site on Bellevue Way Northeast that was purchased for $36 million.