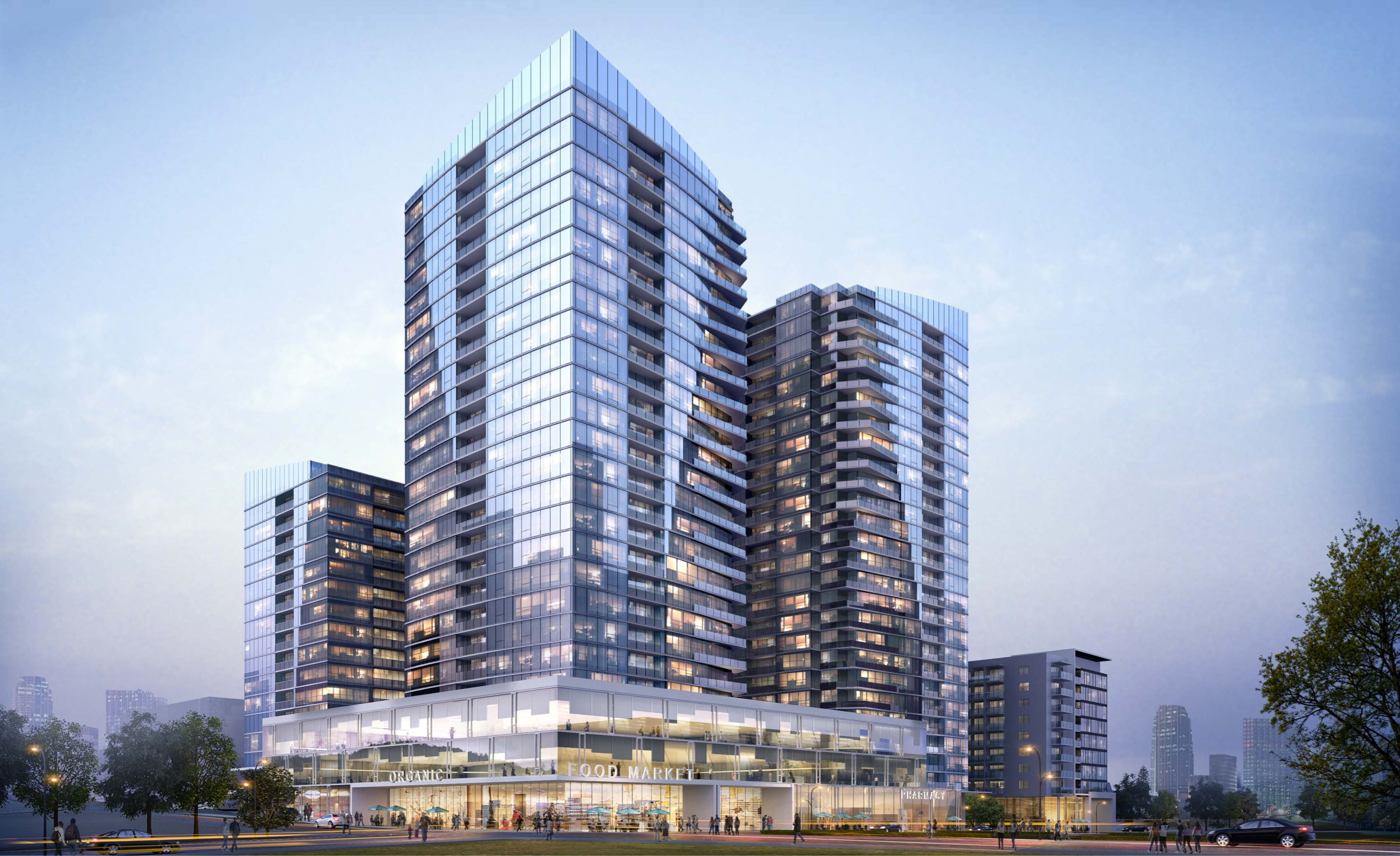 A design review has been requested by Canada-based company, Pinnacle International Development's new project, for the City of Bellevue. The plans for review include seven towers in the heart of Downtown Bellevue.
We reported in February 2020 that Pinnacle International had proposed 12 towers up to 25 stories in height, located on two different lots. The proposals included a total of 11 acres, with 1,519,220 square feet of development. Featured within the space are commercial retail, mixed-use residential, and boutique hotel with amenities and underground parking.
According to City of Bellevue documents, plans have been submitted for design review regarding Pinnacle Bellevue North. These include mixed-use residential, commercial retail, Anchor Grocery and Drug Store with amenity and underground parking. The tallest towers will include 60,000 square feet of office space, 131,000 square feet of retail space, which includes the grocery store and drugstore, and 1,154 residential units in the seven towers, ranging between eight to 26 stories.
The overall development will include a hotel with 180 rooms, residential space will include 1,940 units, almost 300,000 square feet of retail space, and over 3,000 underground parking stalls. The design concept will include plaza, internal courtyard, and site grading.
The two lots are 10116 Northeast 8th Street and 10112 Northeast 10th Street. The property located on Northeast 10th is currently QFC and Bartell Drugs. Pinnacle reportedly paid $145 million in 2018 for the two properties.
Pinnacle Bellevue is working with JYOM of Vancouver, Canada, a global architecture firm.