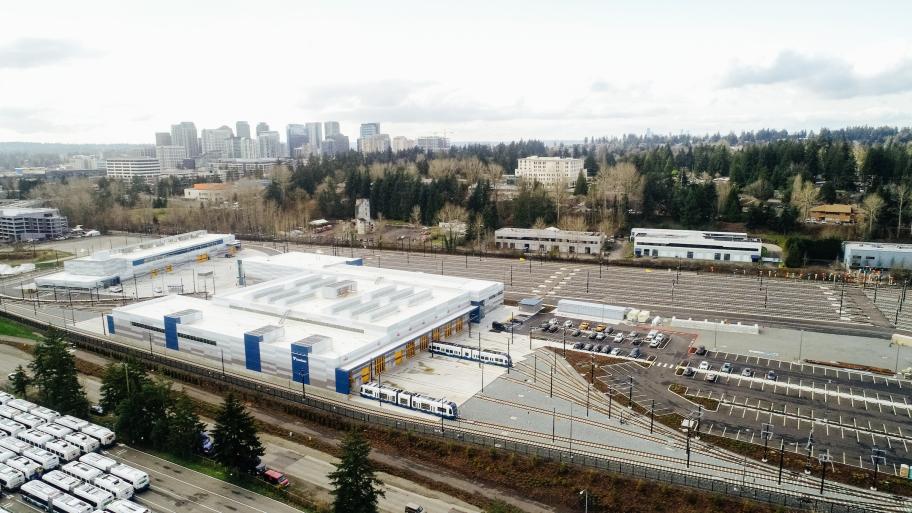 The new light rail base is now open in Bellevue. The Link Operations and Maintenance Facility (OMF East) will maintain and store light rail vehicles for regional expansions.
According to Sound Transit, the Operations and Maintenance Facility, which opened in mid-May, is a key component of the upcoming Link extensions to Northgate, Lynwood, Federal Way, and Redmond,
In general, this type of facility helps to keep the system safe, clean, and supports regional transit expansion. The new light rail base will accommodate the service, maintenance, storage, and deployment of 96 light rail vehicles. The development will also contribute to making it possible for people to live and work near the light rail.
There will be up to 260 employees at the facility, which will operate at all times, year round. It will also feature almost 145,000 square feet of shops and office areas.
The OMF East has begun storing new Series 2 light rail vehicles, as the already existing Operations and Maintenance Facility in Seattle has neared capacity. This location will have new cars continuing to arrive through 2024.
Here is a video by Sound Transit that discusses its features: