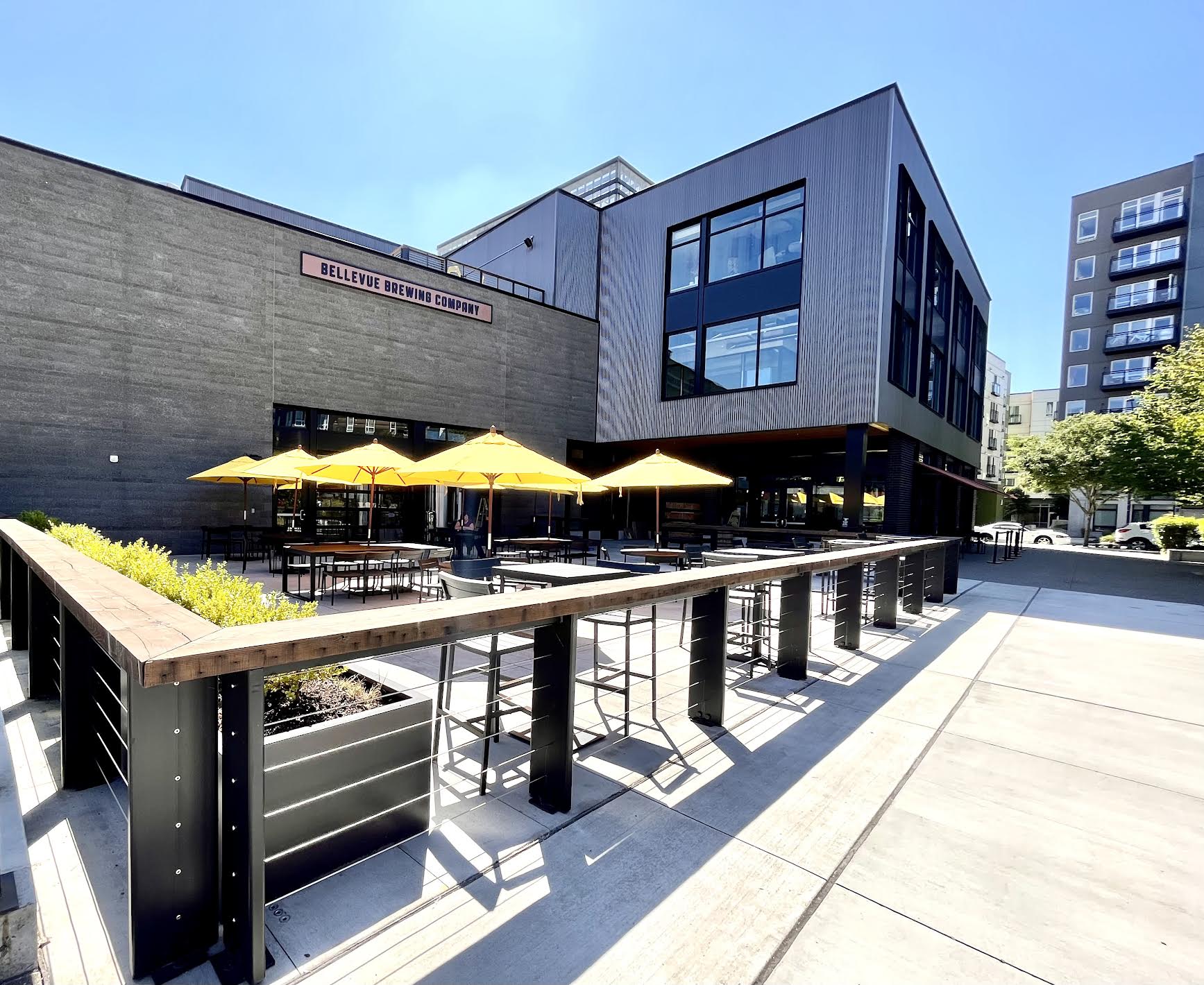 Bellevue Brewing Company in The Spring District is now open. The address is 12190 Northeast District Way.
The brewery features an expansive outdoor beer garden, as well as a first floor restaurant and brewery space. Floors 2 and 3 above the brewery are leased and being used for creative office space.
They offer northwest wine, hard ciders from around the region, and an assortment of beers. The brewery also features different food options from the menu that they had at their first location, however, the options are limited and more will be added on as they are in the space longer.
Bellevue Brewing Company is the first locally owned craft Brewery in Bellevue. Their original location opened in 2012 on 130th Avenue Northeast.
The company is now partnering with Cascadia Pizza Company who will be running the taproom and restaurant in their original location. Cascadia Pizza Company will carry Bellevue Brewing Company's beers on tap.
The Spring District is a transit-oriented development and neighborhood. It is composed of 16 blocks and 26-acres. The location of this development is near the future East Link Light Rail, which is scheduled to open in 2023.