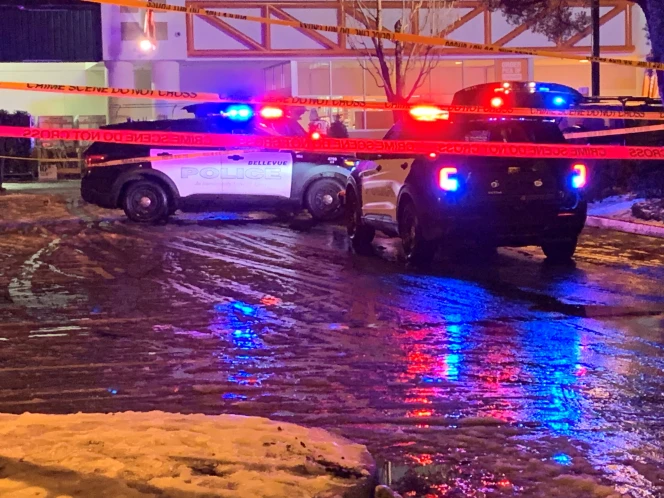 On Friday evening an officer with the Bellevue Police Department fired his weapon during an interaction with a vehicle with no license plates in a parking lot in the 300 Blk 120th Ave NE. The female driver of the vehicle then fled the scene, with officers attempting to pursue but ultimately stopping due to the suspect's reckless driving.
According to the release, a sergeant in another patrol car also struck the suspect's vehicle. At this time, there are no known injuries. Photos from the Bellevue Police Department appear to be from The Home Depot
As is standard procedure, both the officer and the sergeant have been placed on administrative leave while the Kirkland Police Department investigates the incident. More information will be provided as it becomes available.