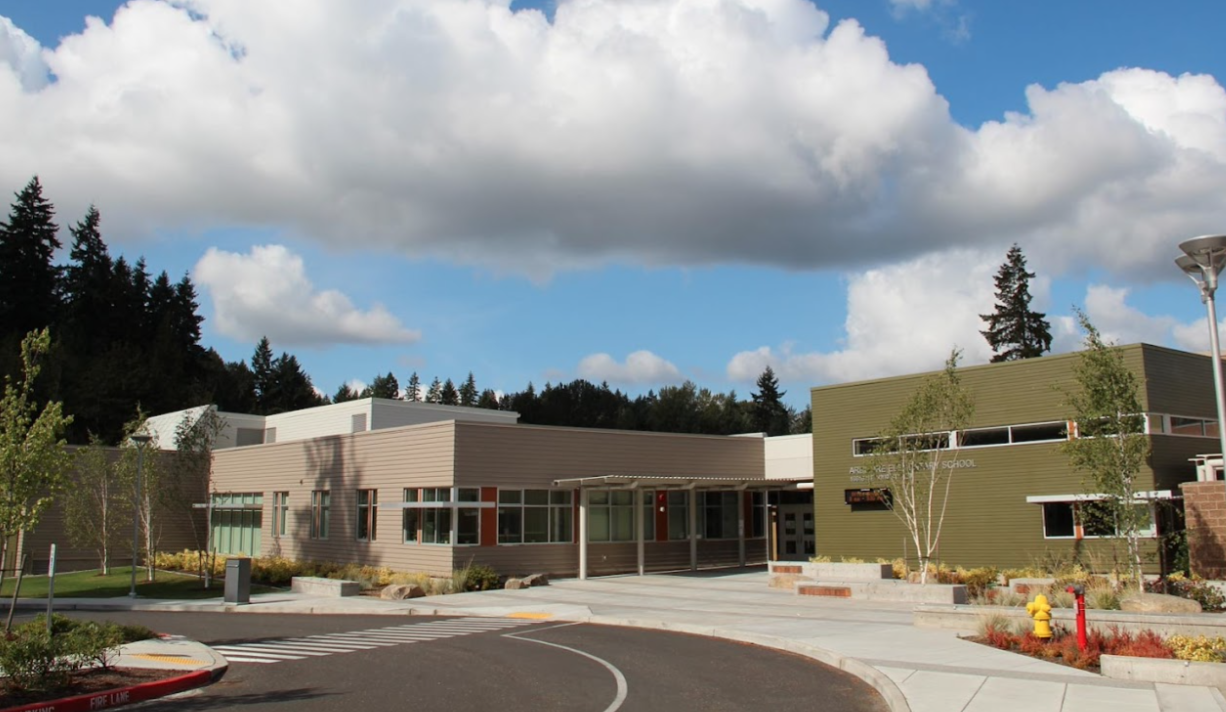 The Bellevue School District's board met today to discuss the consolidation of three out of seven elementary schools in Bellevue. The intention is to stabilize elementary enrollment, as it has greatly declined.
The schools that were up for discussion included Ardmore, Eastgate, Enatai, Phantom Lake, Sherwood Forest, Woodridge, and Wilburton. This is where the district has seen the most enrollment declines.
After meeting today, the Bellevue School District has chosen Ardmore, Eastgate, and Wilburton elementary schools as the three that it is recommending be consolidated with other schools.
A rally was held on Monday outside of the the above seven schools outside of the school district's offices. Parents were questioning the district's timing and transparency over the proposal to consolidate three schools.
The district has been seeing a fall in enrollment since 2019. It is projected to continue declining for the next ten years. This is in comparison to enrollment in private schools and home schooling, which have both increased.
All staff members from the consolidated schools will be retained and the buildings would remain in use. There are no plans to sell any of the properties at this time, according to District officials.