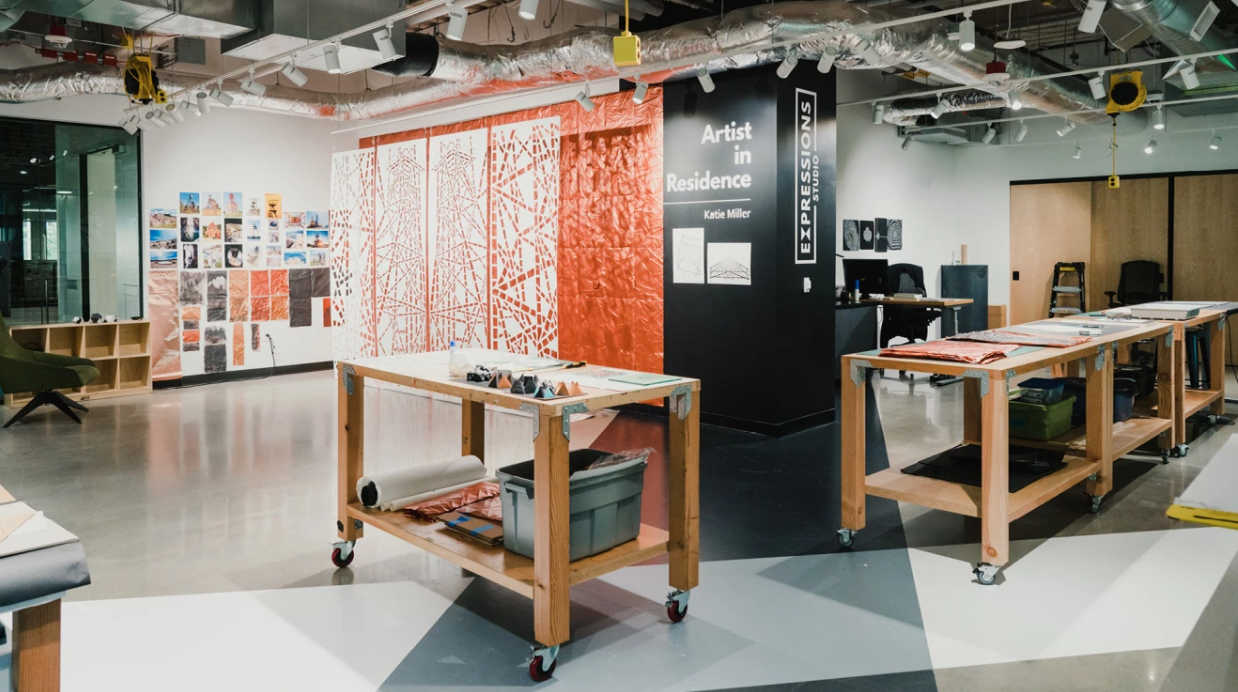 The sixth annual Artist in Residence program put on by Amazon provides local Seattle-area artists with a $15,000 grant, 10 weeks of studio space the Bellevue or Seattle offices, and an opportunity to connect with Amazon employees by sharing their artistic inspiration and processes. This year, the program will feature eight artists.
Each artist will create one new piece of art to be featured at Amazon's Puget Sound headquarters at the completion of their residency.
"I never thought I would be a part of a program like this, as many artists in previous years have been focused on installation and video art–I'm proud to be the first oil painter to be welcomed to the program," said Yongqi Tang, a 2023 program participant who currently resides in Seattle. Tang earned a bachelor's degree in painting and drawing, in 2019, and a Master of Fine Arts degree, in 2022, from the University of Washington.
Amazon's program acknowledges the need to support local artists in the greater Seattle area. The tech company partners with arts nonprofit Shunpike to administer the Artist in Residence program.
According to a 2023 program participant, "The studio environment gives you time and space to play, explore creative ideas, and connect with employees. I'm treating the studio as a think tank and laboratory focusing on exploring new technologies for my practice, including artificial intelligence, which is a direction I wasn't headed in before entering the program."
To learn more about the current participants, visit Amazon's blog post.