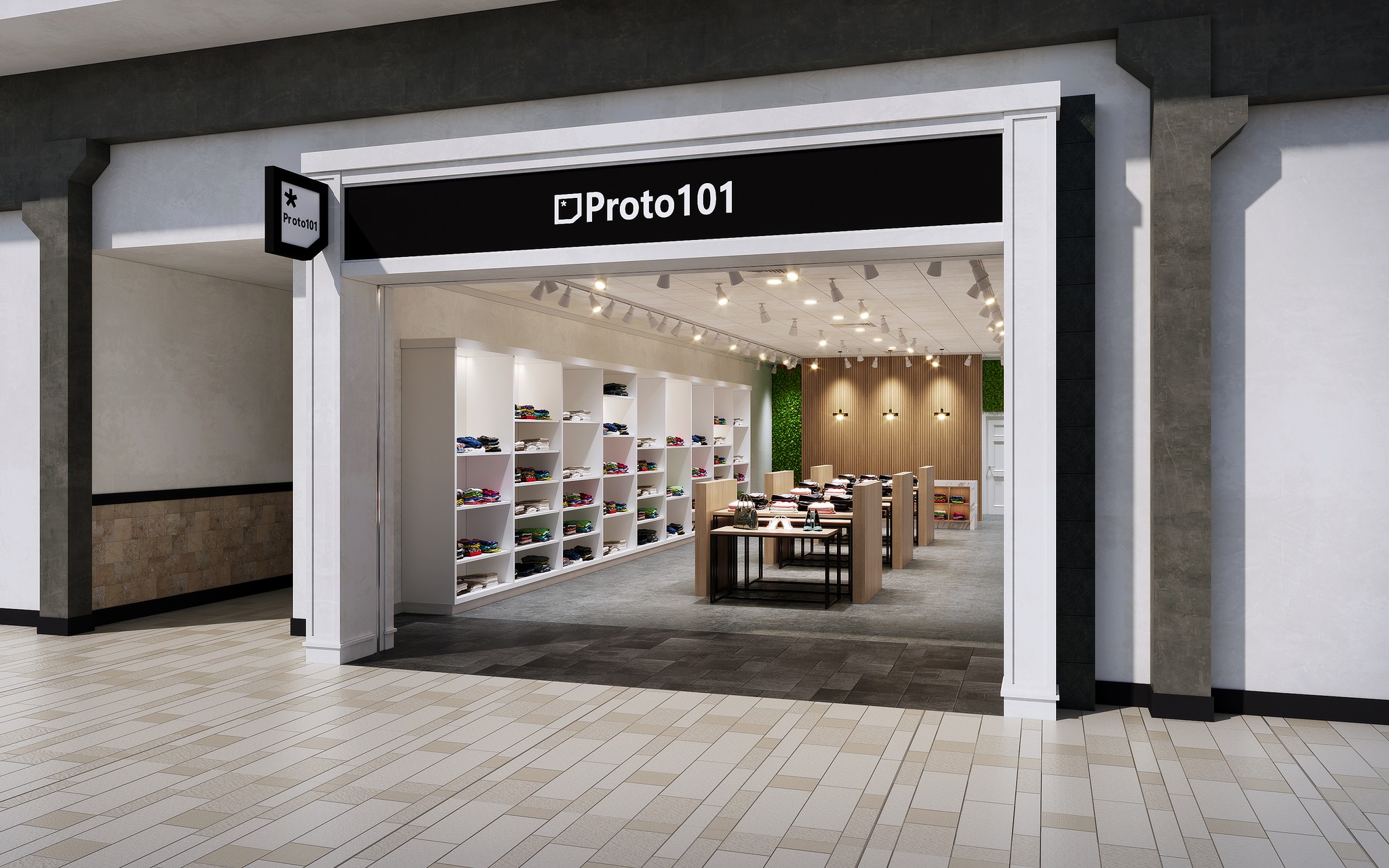 A new sustainable clothing store is planned to open in Bellevue Square. Proto101 will be located on the first level of the mall outside of Macy's.
Proto101 features clothing basics that are meant for everyday wear. The sustainable clothing brand carries men's tops and bottoms and women's tops, bottoms, and dresses.
According to the website, the company strives to "offer better alternatives to disposable, "fast" fashion by sourcing sustainable fabrics, making durable garments in timeless silhouettes, supporting an ethical supply-chain, and amplifying minority voices." Proto101 plants one tree for every garment to neutralize our carbon footprint.
This is the first location to open on the Eastside. Their other store is open at Pacific Place in Seattle.
Sue Genty Interior Design has created the interior of the store. The Kirkland-based company has worked on multiple Downtown Bellevue projects, including Farzi Cafe, Daniel's Broiler Bellevue, and Adrian's Mexican Restaurant.