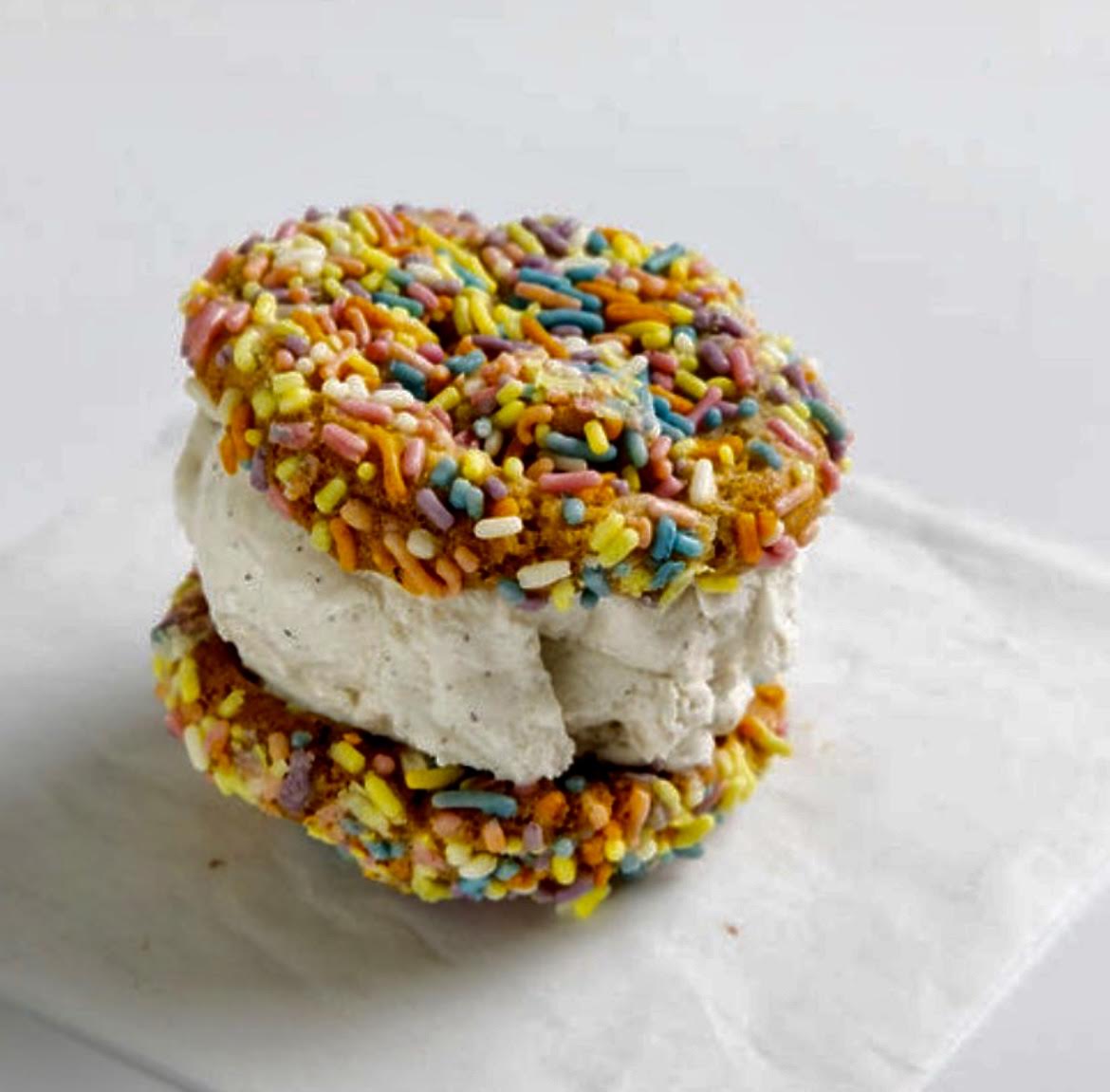 Good news for all of you ice cream sandwiches lovers/Hello Robin fans! On Tuesday, July 11th, from 7pm to 9pm, Hello Robin will be popping up at the Molly Moon's walk-up window location while supplies last. The Walk-up is located at 10045 Northeast 1st Street, across from Bellevue Downtown Park.
The dynamic duo behind these delectable treats is none other than Molly Moon Neitzel, CEO and founder of molly moon's, and Robin Wehl Martin, founder of Hello Robin. With a friendship spanning well over a decade, they have turned the ice cream sandwich into a symbol of their lasting bond – a perfect blend of fun, sweetness, and unbeatable flavor.
Combining their expertise, Molly and Robin have created one of the most beloved sweet treats in the region. Imagine sinking your teeth into a generous scoop of molly moon's rich ice cream, lovingly nestled between two freshly baked Hello Robin cookies. It's a harmonious combination that guarantees a taste sensation like no other.
Molly Moon's walk-up location first opened in 2019. The 200-square foot-space features their full ice cream menu of ten different flavors, four seasonal flavors offered in cups and cones, Molly's Favorite Sundae, and pints. This was the first Molly Moon's location to open in Downtown Bellevue.
In 2020, Molly Moon's opened their new flagship ice cream shop steps away from their walk up location, at 70 102nd Avenue Northeast. The flagship store is at the bottom of the apartment building, Park 88. This is their biggest location to date.