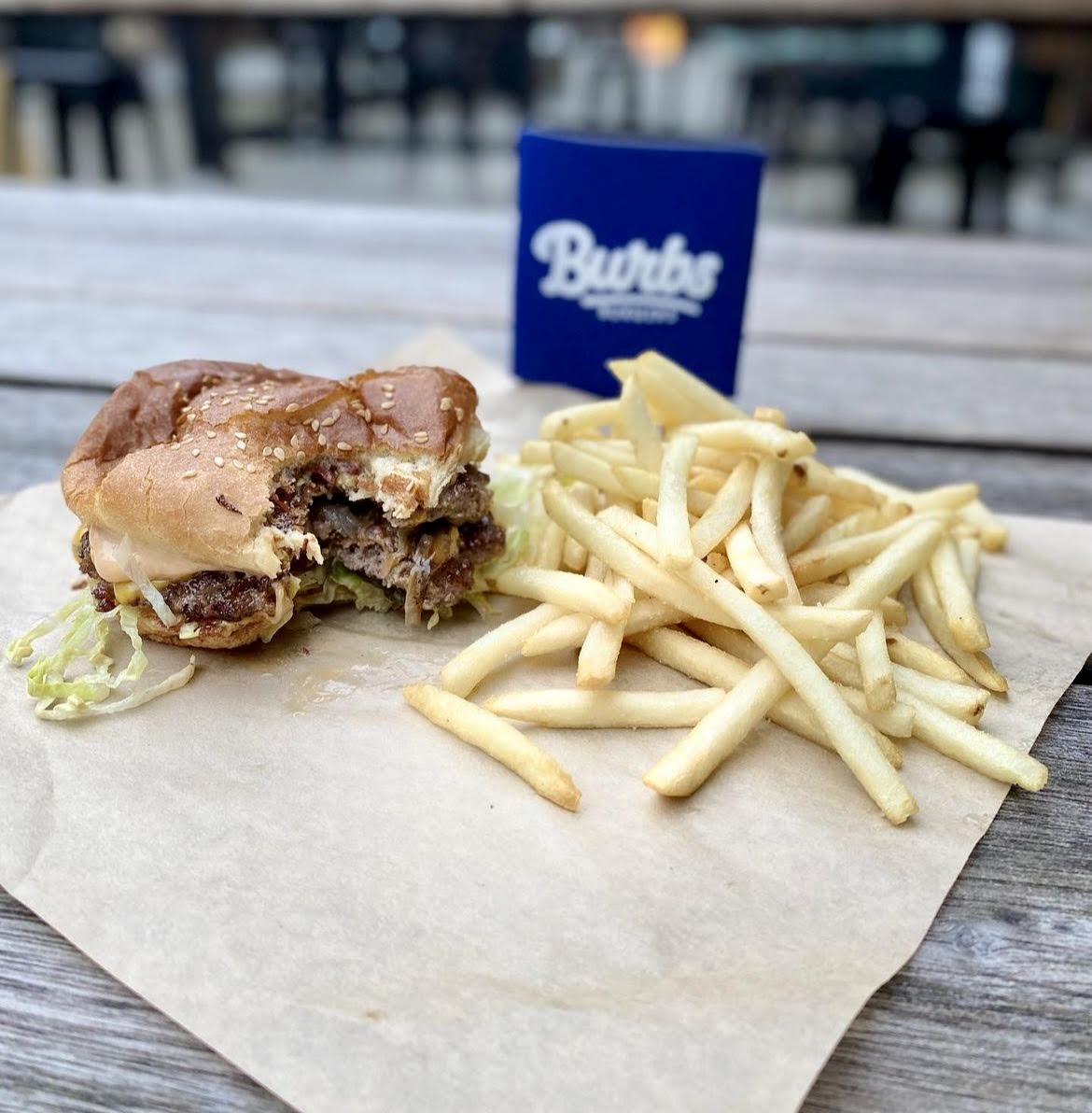 A new burger joint has opened at Lincoln South Food Hall, Burbs Burgers. It is located next to Dote Coffee Bar, where Burger Brawler was previously.
The menu features a classic hamburger, fried chicken sandwich, hot dog sandwich, chicken nuggets, grilled cheese, and French fries. They also offer homemade clam chowder.
The prices are reasonable with most items around $5 – $7.
Josh Henderson, founder of Burbs Burgers, is also behind other restaurants like Westward, Great State Burger, Hollywood Tavern, and more. He is currently focusing on Burbs Burgers and Trophy Pizza.
This is the first location for the fast-casual eatery to open on the Eastside. There are four other locations open around the Seattle area, including Montlake, Georgetown, Ballard, and Pioneer Square. According to their website, another location will also be opening in Burien.
Lincoln South Food Hall reopened at the end of June 2023. Other new restaurant concepts like a bubble tea café, Korean BBQ bowls, West Coast tacos, and Wonderbowl. It is located on the second floor of Lincoln Square South at 500 Bellevue Way Northeast, next to Dote Coffee Bar and across from Nordstrom Rack.