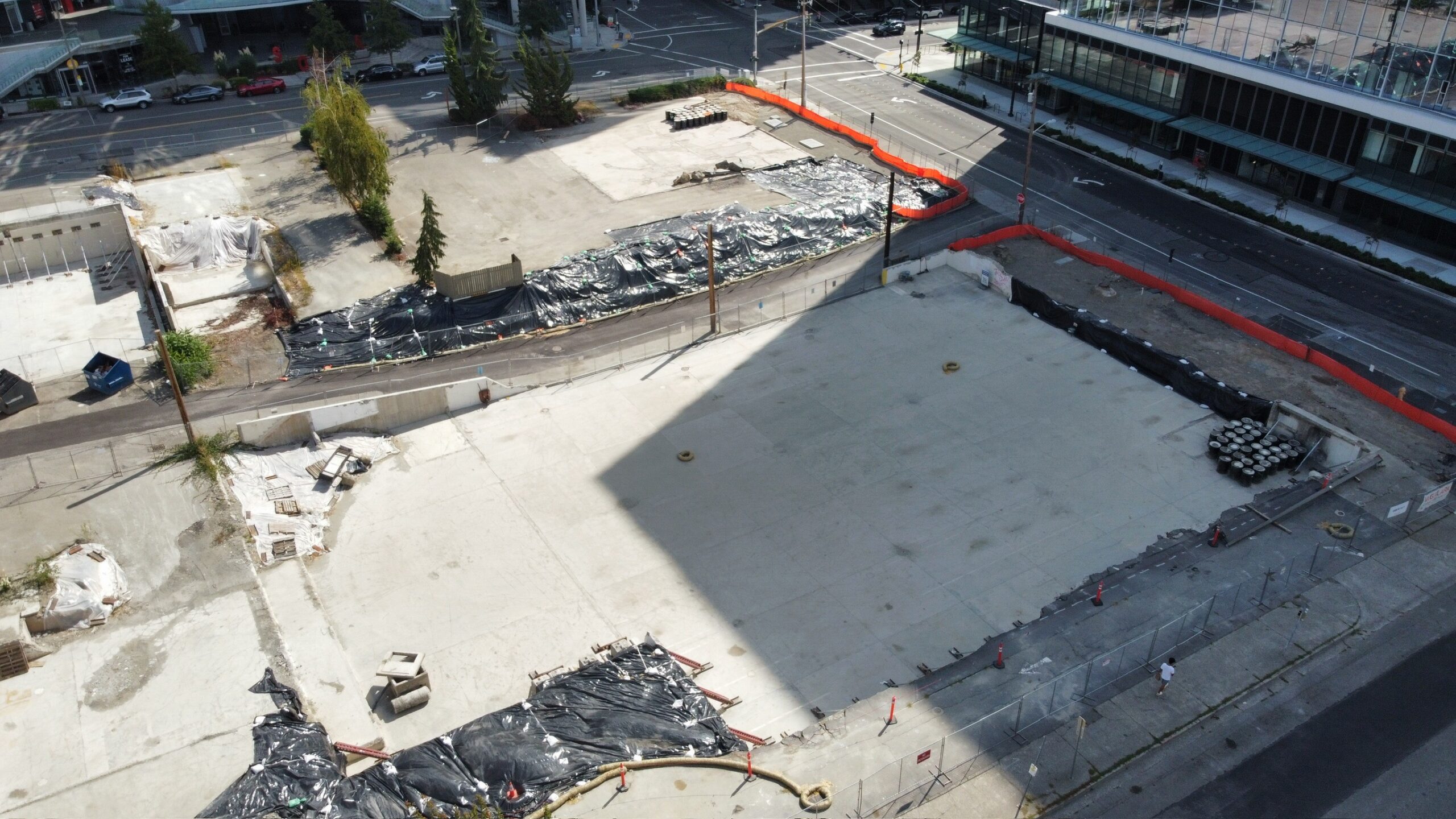 Plaza 200 (Filament West), located at 206 – 224 105th Avenue Northeast in Downtown Bellevue, is ready for construction, which is slated to begin October 2023, according to public records. The site that previously occupied this space before demolition, was a one-story building that most recently had been used by Bosa Development for their One88 Showroom.
The plans for construction, according to City of Bellevue records, calls for the construction of an 8-story, 151 unit mixed-use residential building with 4,332 square feet of ground floor retail and services uses.
The project includes 162 underground parking spaces on 2.5 levels. A building permit was issued on August 14, 2023.
The property will include a residential entry near the southwest corner of the building, a covered entry for the leasing office, and an exterior seating area with landscaping and artwork.
Bellevue Investors IV LLC, an entity of Vulcan Real Estate, are the owners of the project. The designer is Encore Architects.
Vulcan's other project, Filament East, is located on the site that was previously Taco Time, at 201 106th Avenue Northeast. Taco Time closed in May 2022. Plans for construction include an 11-story, 180-unit apartment building with office and residential space.