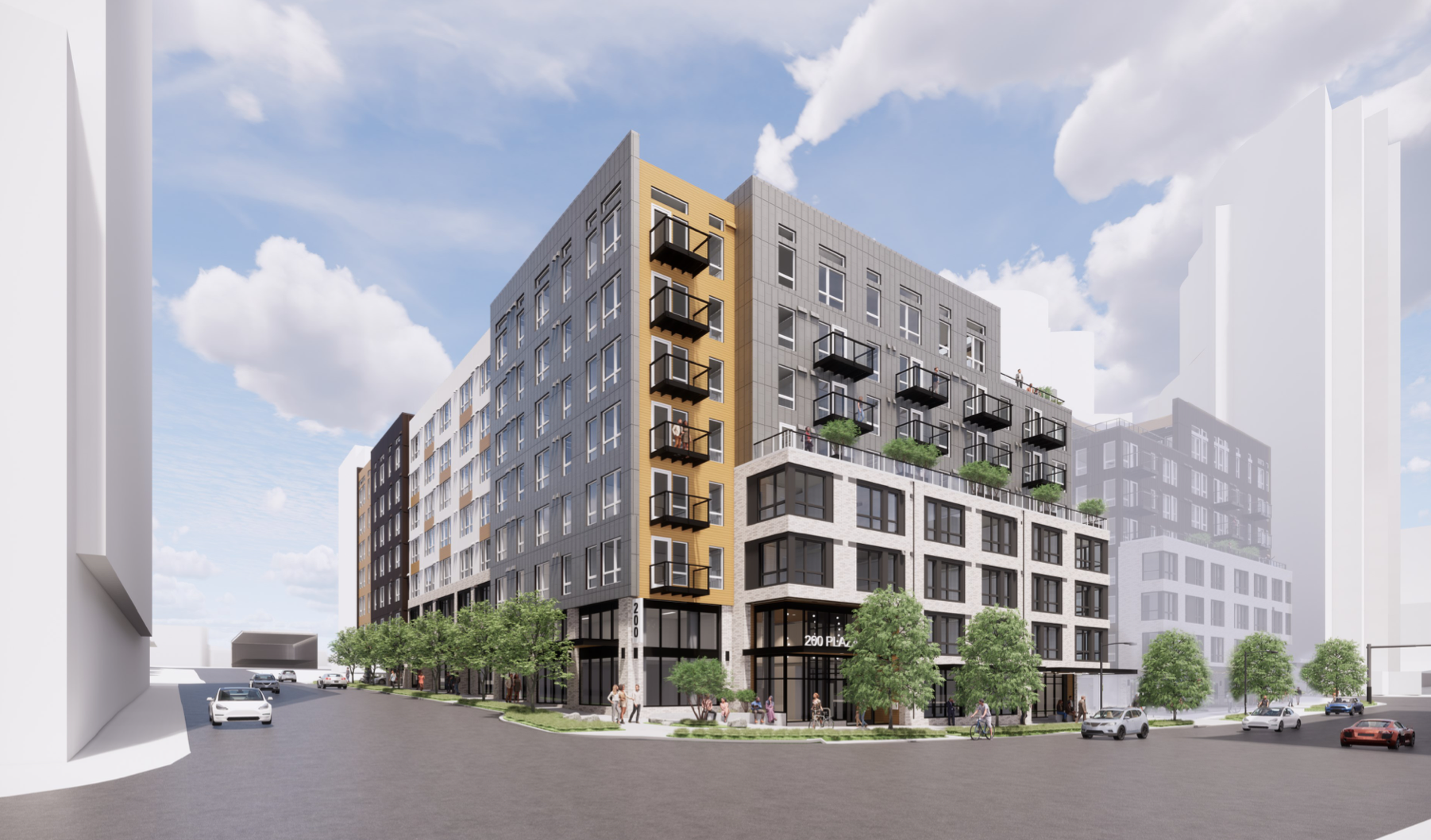 Encore Architects recently received Design Review approval from the City of Bellevue on their eight-story project. The site is located at 206 105th Avenue Northeast, which had been Bosa Development's showroom for their condo project, One88.
The project, Plaza 200 (Filament West), is a mixed-use residential building with 151 units. It will have 4,332 square feet of ground floor retail and service uses, as well as 2.5 levels of below-grade parking with 162 parking spaces.
The property will include a residential entry near the southwest corner of the building, a covered entry for the leasing office, and an exterior seating area with landscaping and artwork.
The property owner is listed as 12 Bellevue International Investment LLC.
The site is located on the northeast corner of Northeast 2nd Street and 105th Avenue Northeast. Filament East, the multifamily residential project located nearby on 106th Avenue Northeast, has been designed to mimic the height, scale, and materiality of this project, Filament West.
Filament East is located at 201 106th Avenue Northeast. Bellevue Investors IV LLC, which is a part of Vulcan Real Estate, submitted plans and received design review approval for the 180-unit apartment building. The 11-story project is located at what was previously Taco Time. Taco Time closed in May 2022.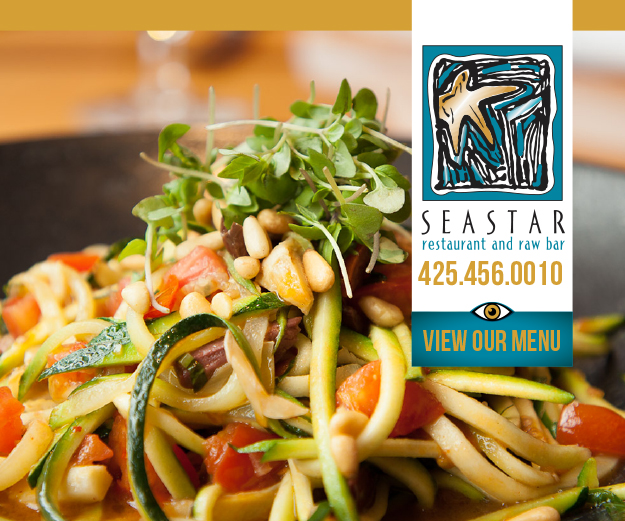 Another project nearby this development is One88, which is across the street. One88 was the first new construction condominium tower to be built in nearly a decade by Bosa development. It features 21-stories that are composed of one, two, and three-bedroom residences and penthouse residences. It is located at 188 Bellevue Way Northeast.
What was previously Sushi Maru is also located across from Filament West. Bellevue-based private investor associated with Royal 205 LLC bought the property at 205 105th Avenue Northeast. They purchased it for $14.6 million from Bosa Development. Plans were originally submitted by Bosa to the City of Bellevue for a 21-story tower that included 77 residential units.