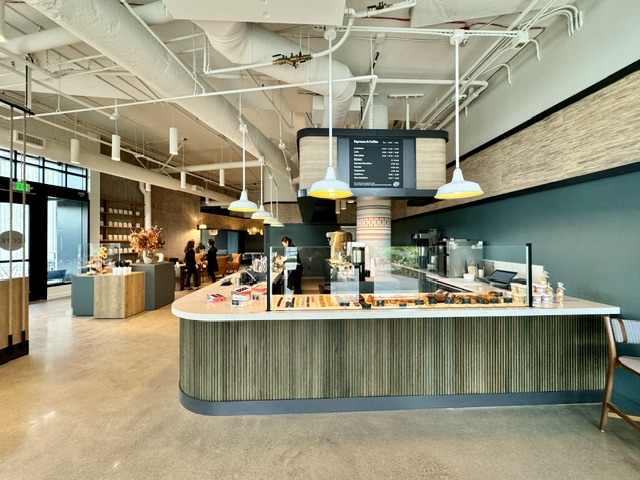 Dote Coffee Bar is now open in the Spring District. It is the latest addition to the transit-oriented development and neighborhood. The address is 12125 Northeast Spring Boulevard.
The shop carries small-batch coffees from around the world, as well as locally roasted. Complementing the coffee are handcrafted desserts like chocolates, macarons, croissants, and ganache.
The new location in the Spring District has ample seating and an aesthetically pleasing design in a light-filled space. This is the perfect spot to gather for a meeting, work from a coffee shop, or chat with a friend and actually hear them!
Dote was founded by a longtime coffee veteran, Sarah Doud, and internationally renowned pastry chef and master chocolatier, Ewald Notter. The two combined their backgrounds to create a unique establishment.
The coffee shop is open Monday through Friday from 8:00 am to 4:00 pm. According to a representative for the company, they plan to open on weekends in the coming months.
Dote Coffee Bar opened at Lincoln Square South in Downtown Bellevue in June 2017. This was the first location that Doud and Notter opened. Dote has since expanded to four locations.