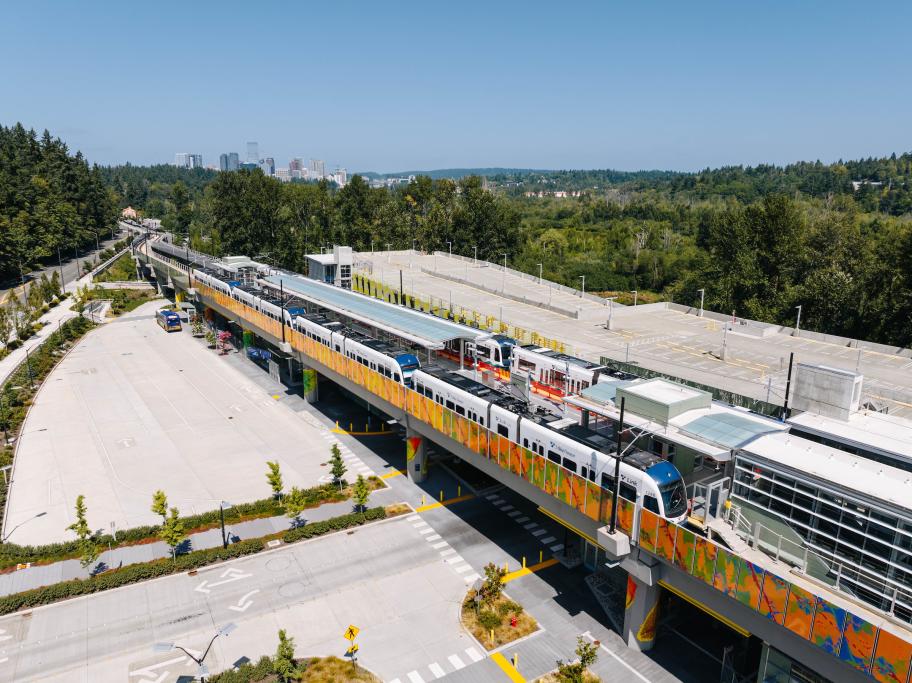 The next phase of light rail testing has begun with operators. As of Wednesday, November 1, Sound Transit is preparing its Eastside "Starter Line" for service. There are no passengers riding the light rail at this time.
According to the City of Bellevue, trains are running more often between the South Bellevue and Redmond Technology Stations. This is the "Starter" portion of Sound Transit's Link 2 Line, which is slated to begin operating with passengers in spring 2024. In the future, the 2 Line (AKA East Link) will connect to Mercer Island and Seattle.
Sound Transit is also training operator and maintenance staff.
Simulated service trains are running at full frequency without passengers. The 2 Line crosses streets at several locations in the BelRed area. Nearby people should be aware that the trains may be moving along the tracks at any time, day or night.
Sound Transit has provided tips for staying safe at rail crossings:
Look both ways because trains come in both directions.
Stay alert: put phones down and remove headphones.
Always use crosswalks and pay attention to crossing signals.
When riding a bicycle or using a wheeled mobility device, cross tracks at a 90-degree angle.
As the City of Bellevue had previously shared, delays caused by construction quality issues along the I-90 portion of the East Link Extension, which includes the Judkins Park and Mercer Island stations, prompted Sound Transit's staff and Board to rethink the plans for beginning passenger service. They now expect to open the remaining section of the 2 Line to be completed in 2025.