Dear Lea,
I see that Blue C Sushi is coming to Downtown Bellevue this fall. My co-workers and I have been wanting to go to a good sushi restaurant, but we don't know of any places near by right now.
– Sushi Seeker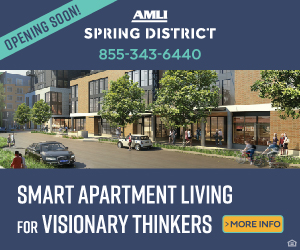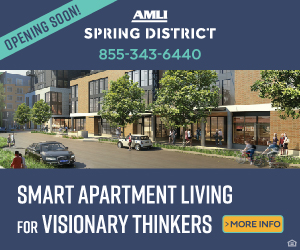 Dear Sushi Seeker,
You've asked the right person because sushi is my second favorite food, second to Thai. I am really looking forward to the opening of Blue C Sushi at the end of this year, but there are quite a few places you can go to right now for good sushi.
A local favorite that has been around for quite awhile, and is always packed, is Marinepolis Sushi Land. It's tucked away on 107th Ave., snug between an office building and condominiums. You'd never know it was there unless you happened to drive past it down the street, which is more like an alley to me. The parking lot is always full, but if you're patient, a spot will turn up. The sushi there is served conveyor belt style, so once you're seated it's a quick in and out. The sushi is very inexpensive, and I wouldn't call it gourmet. I think it's good, but if you're somewhat of a sushi connoisseur, you'd probably want to pay a little bit more somewhere else for better quality. My favorite part about the place is that they play loud hip hop music, and have a staff of distracted adolescents. But seriously, if you haven't been there, it's worth the experience and the food for the price you'll pay.
Another great find is Sushi Yama. In fact, I just went there last night. It's located on 105th Ave. behind the new Avalon Meydenbauer Safeway site. They are also a conveyor belt restaurant with low prices. The place is about half the size of Marinepolis, but I thought their sushi was great! I highly recommend the Bellevue Roll and Strawberry Roll. I ate until I was very full, and my bill was about $10. I think that's a pretty good deal for a full dinner meal.
Lastly, if you're willing to spend a little bit more or looking for something more upscale, try Yama at the Galleria. They specialize in sushi, but also offer a variety of Japanese
dishes. The atmosphere is tasteful, highlighted by a sushi bar, regular bar, and a plethora of tables for dining. If you want to try it out, head there on a Sunday. They have happy hour after 4pm, and all bottles of wine are 50% off with your dinner.
I hope this helps, until you get your Blue C fix come November.
Stuffing You With Sushi,
Lea
Have a question you'd like to ask? Email me at lea@downtownbellevue.com!