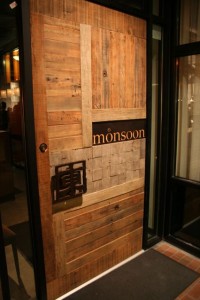 Lest someone else say to me, "There are no good locally-owned restaurants in Downtown Bellevue;" I am hereby stealing an idea from Stephen Colbert and inviting you to Better Know a Locally-Owned Downtown Bellevue Restaurant (Part I in a 367 part series – not really).
Let's start with my absolute fave restaurant: Monsoon East on Old Main Street. There is simply no better place to go on the entire Eastside (and few Seattle restaurants can compare) for fine Vietnamese cuisine. I chatted with Gene Dexter, the go-to guy from Monsoon East, about its short tenure on Main Street and its renowned chef Eric Banh.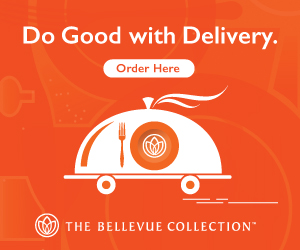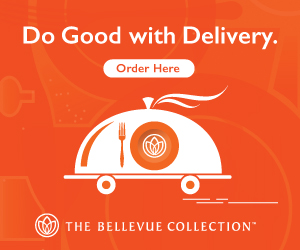 Monsoon East is the Bellevue version of Seattle's Monsoon. Both are owned by Eric and his sister, Chef Sophie Banh, who also owns the yummy Seattle lunch spot Baguette Box. Chefs Banh are quite the stars in the foodie world- they've cooked at the James Beard House (the James Beard Awards are the Oscars of restaurants) and won Star Chef awards.
Q: What would Eric Banh be doing if he weren't a chef?
Monsoon: He can't imagine doing anything else. Real estate, maybe!
Q: What's Monsoon East's most popular dish?
Monsoon: The caramelized Idaho catfish clay pot, with fresh coconut juice and green onions.
(note: I haven't had that yet. I can't stop ordering the Crispy Drunken Chicken.)
Q: What's the strangest thing a customer has ever requested?
Monsoon: Well, we're so new that we don't have any funny stories…yet.
Q: What's new at Monsoon?
Monsoon: We have recently started serving brunch on the weekends. It's not just our take on eggs Benedict and Belgian waffles, but also vermicelli noodle bowls, pho, and rice bowls.
(note: He didn't mention the brioche French toast. With grilled pineapple. Must. Eat.)
Q: Any last words for our readers?
Monsoon: If they come in and mention the Downtown Bellevue Network, we'll give them a slice of warm banana cake on the house!
(note: I've had that cake. OK, I've had lots of that cake. You should take him up on it!)
Monsoon is located at 10245 Main St. It is open daily from 11am-2:30pm for lunch, 5pm-10pm for dinner, and Fridays and Saturdays until 11pm.
Brunch is served Saturdays and Sundays from 10am-3pm.