Dear Lea,
What are the things that you enjoy in Downtown Bellevue?
Curious George
Dear Curious George,
I'm excited to answer your question. There are so many different things that I enjoy in Downtown Bellevue that it's hard to get me outta here! I was just telling someone today, who lives in Seattle, how lucky I am to be able to walk to work, the gym, the doctor, dinner, and everything else. Downtown Belleuve is really a city of personal accessibility for me.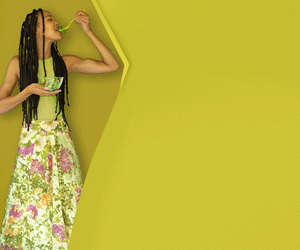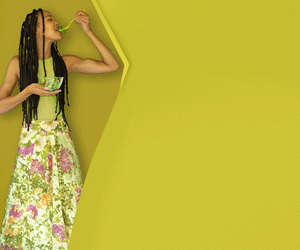 I enjoy picking up take-out at Specialty's Bakery for lunch during the work week. There's a Specialty's in Bellevue Square's Center Court and one off of 108th at City Center. It's convenient to order a custom sandwich on their Website, pay online by credit card, and then simply swing by to pick it up!
I enjoy getting massages at the Massage Center of Bellevue in Old Bellevue. They've won the Bellevue Downtown Association's Haute Pick for "Best Massage" the past few years for a reason. All of their massage therapists are talented and professional. I'm as close as I could be to a massage addiction because of that place.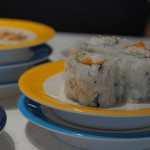 I enjoy going to happy hour at Blue C Sushi. I love sushi, and I love the atmosphere at Blue C because it's vibrant and hip. Their upstairs "Nomu Lounge" offers happy hour from 4-7pm daily. That means lots of California Rolls and House Sake for moi.
I enjoy going to Athletic Conditioning at ONVO. Jason, the Athletic Conditioning trainer there, kicks my butt into gear on Monday or Wednesday evenings with his group classes. His classes are fun, always changing, and the people that attend regularly or drop in every now and again make it a fun, diverse environment.
I enjoy grocery shopping at Safeway. I know you're probably thinking, "yawn," but honestly – Safeway in Downtown Bellevue is awesome! From brown rice sushi, made fresh daily, to delicious gelato, a beautiful flower department, and extensive wine section, Downtown Bellevue Safeway gets my patronage. (Plus, it's close enough for me to walk to from work or from home).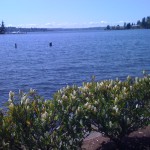 I enjoy Meydenbauer Beach Park. I had to think twice about whether I wanted to write about it because I've managed to convince myself that this park is my best kept secret, but I love you all enough to share. The park is located on the shores of Meydenbauer Bay. It's a great place for a family picnic, romantic summer date, or small gathering with friends. It's small, hidden, and right on the water.
I enjoy eating breakfast at Cafe Piroutte off of Main Street. They have the best sweet crepes and huge omelettes. The service there can be slow because they have a small staff, but the wait is worth it. They have a few outdoor tables for sunny summer morning seating, and the inside is quaint like a French cafe. It's a great place to take your date, your mom, or your grandma for a special occasion. Or, if you're like me, for no occasion but to eat!
I enjoy many things in Downtown Bellevue, so I could go on for hours. I hope that sharing a few of my favorite things with you will help you start thinking about what you enjoy most in our great city.
Now Go Enjoy!
– Lea