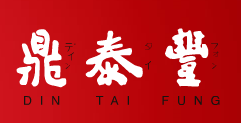 There has been a flurry of talk amongst the foodie rumor mill since spring, but as more details are being released, the day is getting closer before Bellevue can say they are one of the fortunate cities to have a Din Tai Fung – the award-winning family of dumpling-style restaurants in half a dozen countries across Asia. Set to open this fall on Lincoln Square's 2nd floor near the sky bridge that connects Lincoln Square and Bellevue Place, the Bellevue location will be the only other US location, second to the one in the Los Angeles area. The new restaurant will fill the only location that has gone unoccupied since Lincoln Square's opening. The space is 7,000 square feet and will seat 220 customers.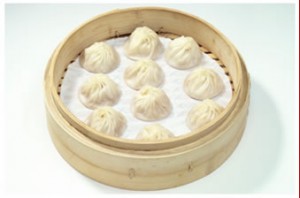 So what's the big deal about dumplings? It's the exotic xiao long bao or soup dumplings that have captured the interest and obsession of many who have been fortunate to sample these traditional delights; many restaurants may try, but most often fail at the tricky preparation. Freshly-made dough formed into a small parcel holding a savory pork broth, then steamed to perfection; it sounds like magic, a strange and wonderful combination of opposites. The dumpling dough is rolled delicately thin, but with enough elasticity to fully encapsulate broth, which is gelatinized to allow for it to be used as a stuffing. The texture has been described as truly unique and almost dream-like, as it's a combination of both solid and liquid, with the delightful sensation of taking a bite out of soup. For many who have traveled overseas, as far as Taipei for the real thing, the arrival of Din Tai Fung and its internationally-recognized soup dumpling prowess is welcome news for those looking for a truly unique food experience. The Din Tai Fung staff is currently in training to perfect their dumpling-making art, and their progress can be seen at a viewing area in Bellevue Square Mall as a promotion for the upcoming opening.
Along with their soup dumplings, Din Dai Fung's menu includes other popular and well-recognized favorites like steamed pork buns, as well as pork and shrimp shaomai, but when the lines start to form, definitely make a note to remember xiao long bao when placing your order this coming fall.