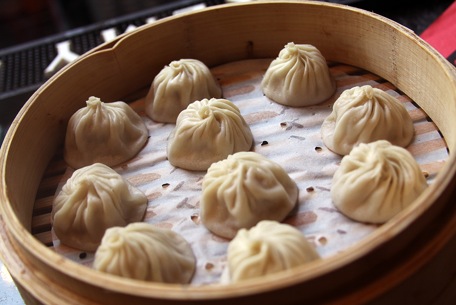 There's a new food vocabulary term that's literally upon the lips of everyone – xiao long bao. It's the term coined in Shanghai for a style of steamed dumplings, where a little meatball is surrounded with stock in a jellied form, allowing it to be wrapped in a delicate wonton wrapper skin. They are steamed and the stock becomes liquefied through the heat. A dumpling of hot soup, able to be savored with a unique combination of textures and flavors, in a single bite — this is the delicious promise that's been at the center of much anticipation and stomach rumbling for months, awaiting the opening of Din Tai Fung, a world-renowned family of popular restaurants, with locations throughout Asia. There are only 2 in the United States, Bellevue being the latest lucky city for Din Tai Fung to call home.
Located in Lincoln Square, near the sky bridge that crosses NE 8th Street, Din Tai Fung had a quiet weekend opening that turned into a roar from the crowds of people eager to sample its menu. The only news bigger than the delicacy of their xiao long bao was the talk of long waits to be seated and the foodie fever pitch that put their dumpling-makers into overdrive. If you don't want to wait for the initial rush of crowds to die down, here are some tips to help ease one into the Din Tai Fung experience: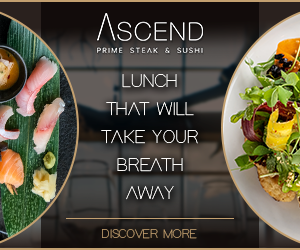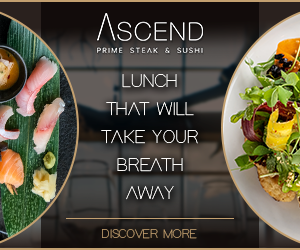 Go at off-peak hours – avoid the weekday lunch crowd beginning at 11am, running until 2pm. If you're able to take a late lunch, go at 3pm, right before the dinner crowd that starts to build by 5pm. They're open until 10pm with talk of extending hours, making it a perfect late-night snack.
Avoid weekends (for now) – while weekends will always be the busiest, the several-hour wait to be seated will likely mellow over time. And no, they don't take reservations. If you are saddled with a several-hour wait time, ask the hostess if they can take your cell number so that they can call you when your table is ready, and plan on getting some holiday shopping out of the way.
Eat at the bar – if you're eating solo or with another person (and you're both over 21), there's a full bar with open seating. There are only about 12 seats, but if you're craving a small bite, the bar offers immediate seating and the chance to have a couple of menu items. The dumplings tend to come in orders of 10, but they're small – very shareable and if you're hungry, easily enjoyed by a single diner.
Get it to go – yes, they do takeout orders. They went so far as to have the signature glossy red, white, and black takeout bags from their original shop in Taiwan shipped over. For these, skip the delicate soup dumplings and go for their equally tasty and heartier items like pork fried noodles or pork and vegetable dumplings.
When you do find yourself ordering off Din Tai Fung's menu, it's a delicious reward meant to savor. Their pork xiao long bao, also known as juicy pork dumplings, are the most popular, expressing that lovely sensation of liquid and solid textures in a single bite – very light-flavored and extremely tender. They should be eaten first, as the steamed broth inside each dumpling will cool quickly. There are of course variations, but the main method to enjoy these liquid-filled dumplings is to place one in a soup spoon and tear a small hole to let the broth seep out before dipping the dumpling in some ginger and soy.
Don't be discouraged if they're out of the juicy pork dumplings – there are plenty of other delicious items made with the same care and attention to flavor. The steamed bao – rice buns filled with meat or vegetables – are like savory-filled sponge cakes; the dough is pillow-soft with a nice spring to it. The sesame and red bean-filled buns are the most popular, and the taro-filled buns have a creamy sweetness that's almost dessert-like. Don't forget to try their noodle dishes and soups. Their house chicken soup is a simple and comfort food classic, especially perfect for cold rainy days. It sounds like a lot of things on the must-try list, which is why the best tip for going to Din Tai Fung is to go with a group of people. You'll sample many flavors and textures, with the compliments of good company.
Din Tai Fung
700 Bellevue Way NE, Ste 280
425.698.1095
[nggallery id=52]