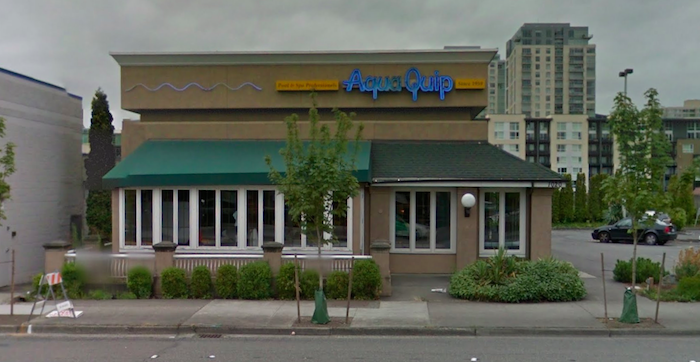 According to city permits a new "Karaoke studio and Sushi bar/café" is coming to 1020 Bellevue Way NE. The project "Stone Karaoke" applied for a permit for demolition inside of the space in May.
Aqua Quip previously occupied the 4,571 square foot stand-alone building.
There is no projected opening date at this time.