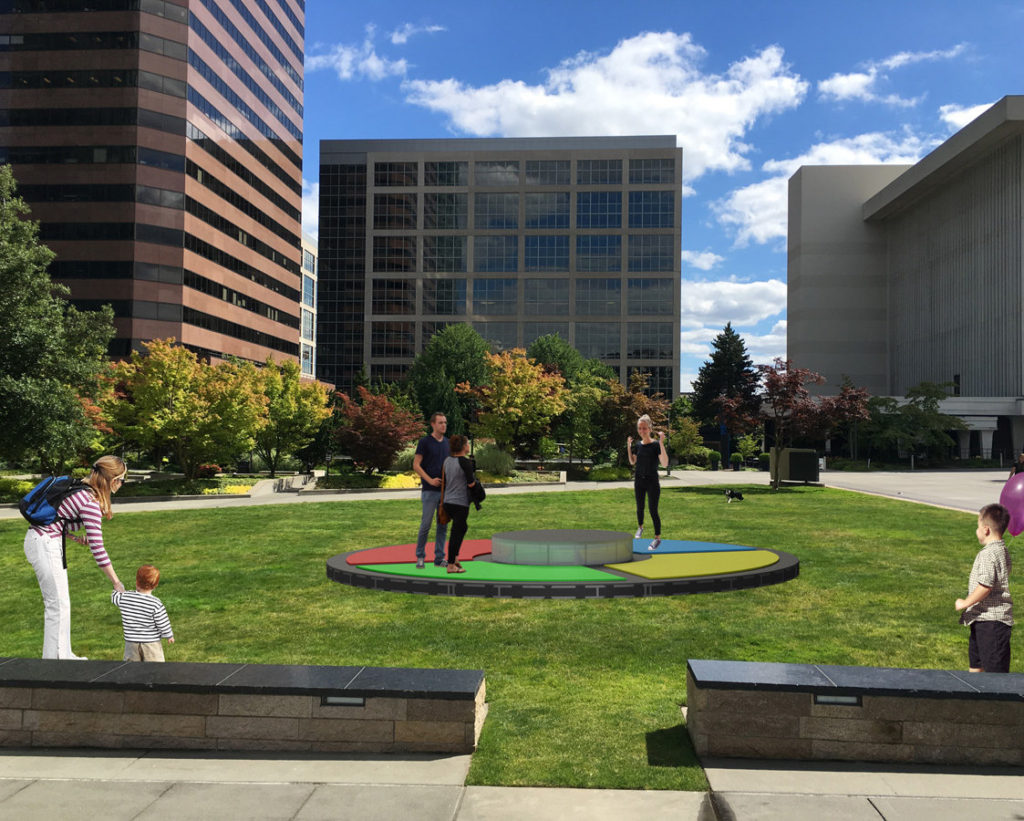 The city of Bellevue is planning a community inspired event that will incorporate play, gaming and technology. On September 28 and 29, GameOn Bellevue will be a human scaled interactive experience taking place at the City Center Plaza. The event will feature the world's largest game of Simon and small teams will compete to light up the Plaza all night long.
Accompanying the building-scale game will be a digital treasure hunt, arcade games, food trucks, music and more.
The platform is custom designed for the event by members of the gaming community. The game will light up buildings, trees and spaces throughout. It is intended for teams of eight people and will be tournament style, with sixty teams over the course of two days.
Spots are available for drop-in gamers. The event is open to all; bring your friends, family or coworkers!
For more information visit the City of Bellevue event website. To register for the event, go to  bit.ly/GameOnBellevue