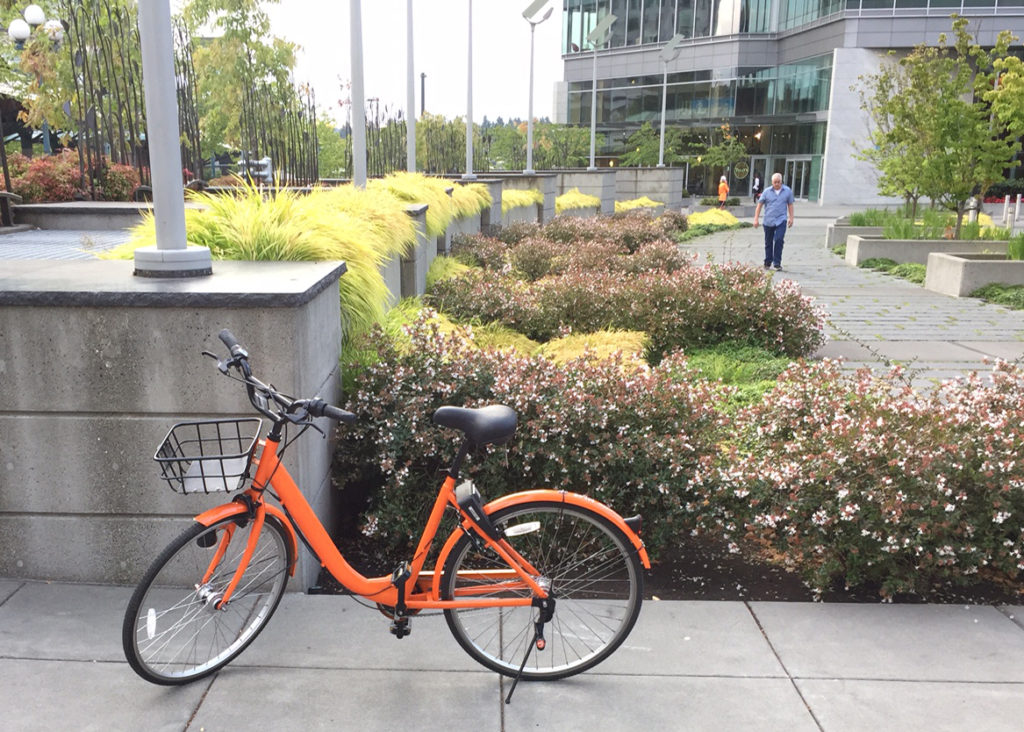 The City of Bellevue is exploring the idea of a bike share service as a part of the Pedestrian & Bicycle Implementation Initiative. The City is seeking feedback from residents and workers in Bellevue via an online survey.
Bike sharing is ideal for short distances and durations. It is viewed as a low-cost transportation option that promotes bicycling in the community, helps to connect people to transit and encourages spontaneous trips.
Many private bike share companies have shown interest in expanding their services into Bellevue.
What do you think of biking sharing in Bellevue? Would you use a service like this?