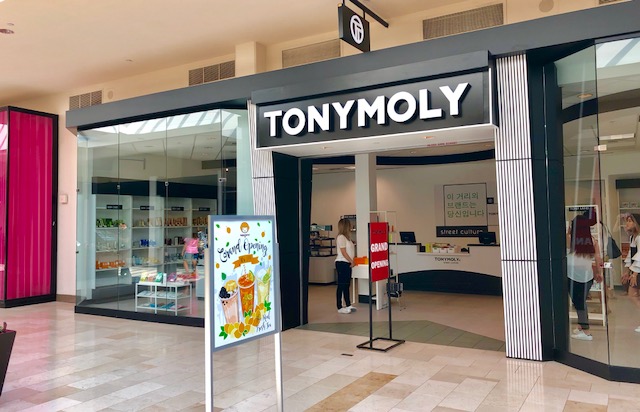 Tony Moly is now open on the second floor of Bellevue Square, located next to Victoria's Secret. This South Korean cosmetics brand is known for being chic and affordable.
The brand was established in 2006 and has become a household name in South Korea. The products combine quality with unique packaging. For example, their panda dream rose hyaluronic face cream is in a container that is the shape of a panda bear, and their cat's wink clear pact comes in the shape of a winking cat face.
Tony Moly carries skincare products, makeup, hair, hands and feet products, masks and more. There are 15 different collections, including; the white tea collection, egg pore series and lip-tone series.
This location was previously Beauty Works, which carried beauty and hair products, and offered salon services.
To find out more information about Tony Moly, please visit their website.