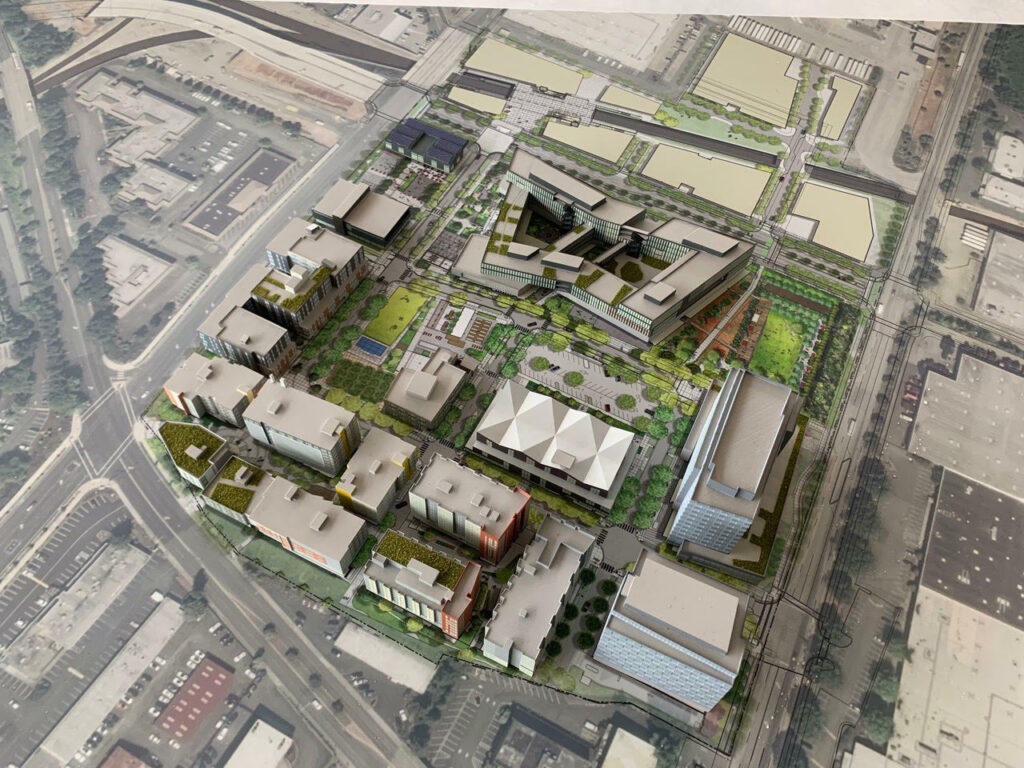 Facebook recently leased another building in Bellevue, located in the Spring District, according to Business Insider. The building that was leased, Block 6, will be 325,000 square feet once it reaches completion. This is the third building that the social media and social networking company have leased in the Spring District.
Facebook first leased Block 16 in the Spring District, which will be 11 stories, with 338,000 square feet of office space, and a completion date of 2020. They then leased Block 24, which will be 160,000 square feet of space with a projected completion date of 2021.
The Spring District development is 36-acres and will include space for retail, office and residential. Facebook leased office space in Downtown Bellevue while the Spring District is being built out. They are currently in Skyline Tower, Key Center and Civica Office Commons.
Facebook currently occupies space in Redmond, South Lake Union, and Fremont. They will be joining REI, who is planned to move into the Spring District in 2020. Facebook will be completely moved into the Spring District by 2023.