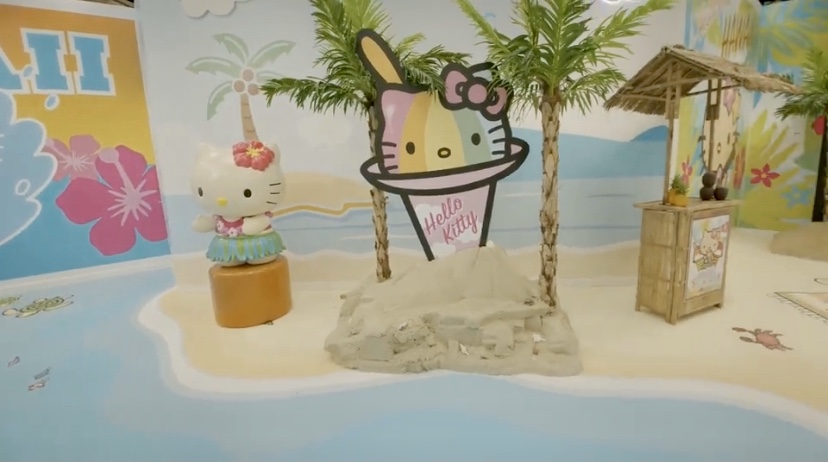 In celebration of Hello Kitty's 45th anniversary, Sanrio has created an interactive exhibit, Hello Kitty Friends Around the World Tour. Everyone is invited to travel around the globe with Hello Kitty and her friends.
The 10,000 square foot pop-up, that takes place at 44 Bellevue Way Northeast (where the old Sports Authority was located), travels through five different cities that are interactive rooms. Each participant receives a passport that gets stamped as visits take place in London, Paris, New York, Honolulu and Tokyo. The tour includes a sweet treat at a Parisian bakery and concludes at Baggage Claim, where there is a gift shop for souvenirs.
The tour began last week and goes until December 29. Hello Flights, Friendship Flights and Tour Flights are available for purchase. Tours happen daily and vary in price and time depending on the day. The Hello Kitty experience lasts for 45 minutes.
This is the second stop for Hello Kitty Friends Around the World Tour.