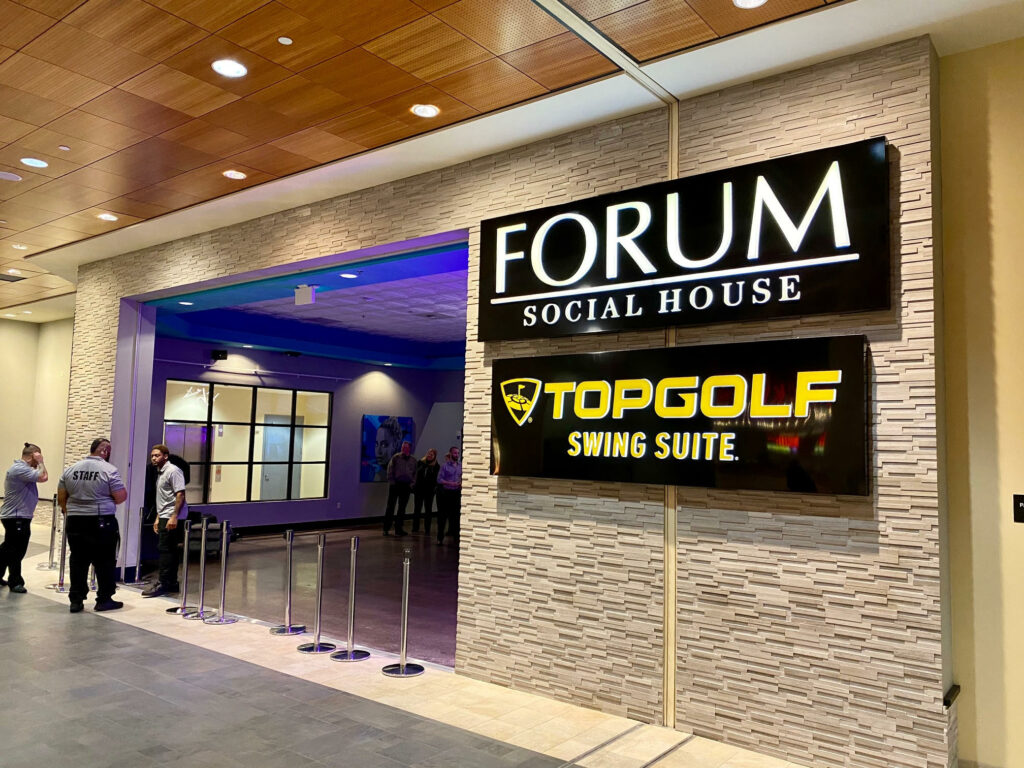 Forum Social House is now open. The multi-purpose entertainment space is located on the third floor of Lincoln Square. The Parlor previously occupied this 20,000 foot location, which closed in April 2019.
The entertainment venue is locally owned and operated. People of all ages are invited to eat, drink, golf, putt, dance and socialize until 10pm, when it turns into an adult-only space.
There is a Topgolf Swing Suite, which includes three full swing golf simulators. Each suite has plush seating, billiards and ping pong, with food and beverage services available. Guests can play golf, throw a touchdown, smash zombies in the face while playing dodgeball and more.
The space also includes two nine hole PAR1 Miniature Golf courses, featuring holes like unicorn polo, Sonics-themed and emoji plink.
The Rockwell Sound Lounge Is between the two different golf concepts and is open on weekends. Featuring a DJ, LED panels and a dance floor with plush seating, servers are available to deliver drinks at your table. Near the Lounge is a separate bar area with TVs and plenty of seating to enjoy a meal, drinks or socialize with friends.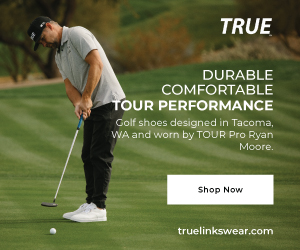 The venue also serves as a casual restaurant, featuring locally sourced organic and seasonal ingredients in their appetizers and entrees. The menu also consists of an extensive beer and wine list, craft cocktails like the guava margarita, negroni and citrus drop.
Forum Social House is open Monday through Thursday from 11:30am to midnight, Friday from 11:30am to 2am, Saturday from 11am to 2am and Sunday from 11am to 10pm. It is open to all ages until 10pm every night, at which time, it becomes 21 and over.
The Parlor occupied this space from 2005 to 2019. They filed for bankruptcy in 2016 and new owners took over. According to the band Nite Wave, the Parlor was experiencing "top level drama" between landlord and tenant before shutting down permanently.