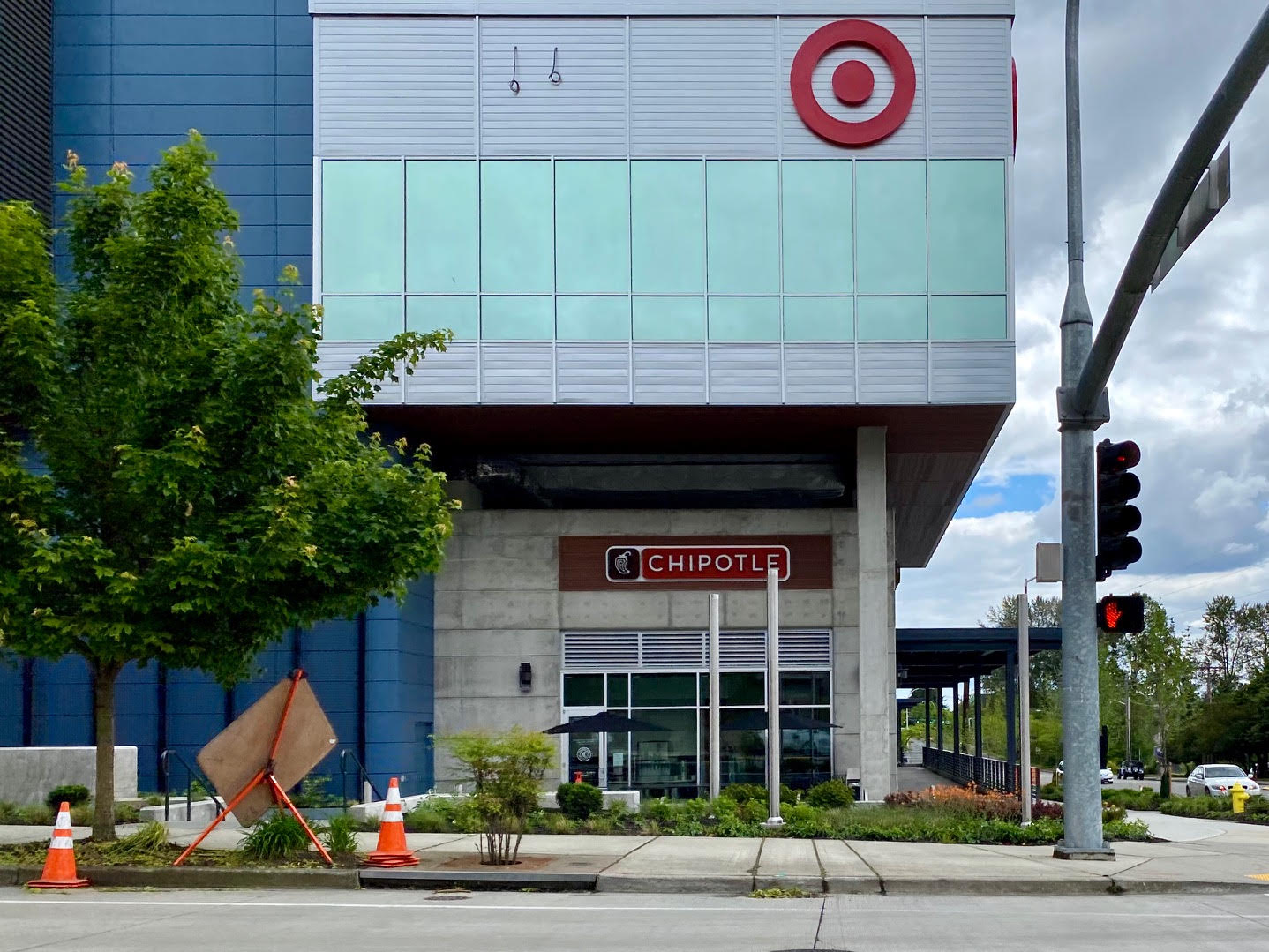 Chipotle Mexican Grill is now open on 116th Avenue Northeast and Northeast Fourth Street at the new development, "Bellevue South". This is the first store in the complex that has opened.
The fast-casual restaurant specializes in tacos and burritos. They also offer burrito bowls, salads, and kids meals.
"Bellevue South" will also include Dave & Buster's, PCC and Target. The development is planned to be a total of 427,000 square feet.
Chipotle is open daily from 10:45AM to 10PM. Pick-up and delivery are currently available from this location. Delivery is offered through DoorDash.
The nearest Chipotle is located on Northeast 4th Street in Downtown Bellevue.