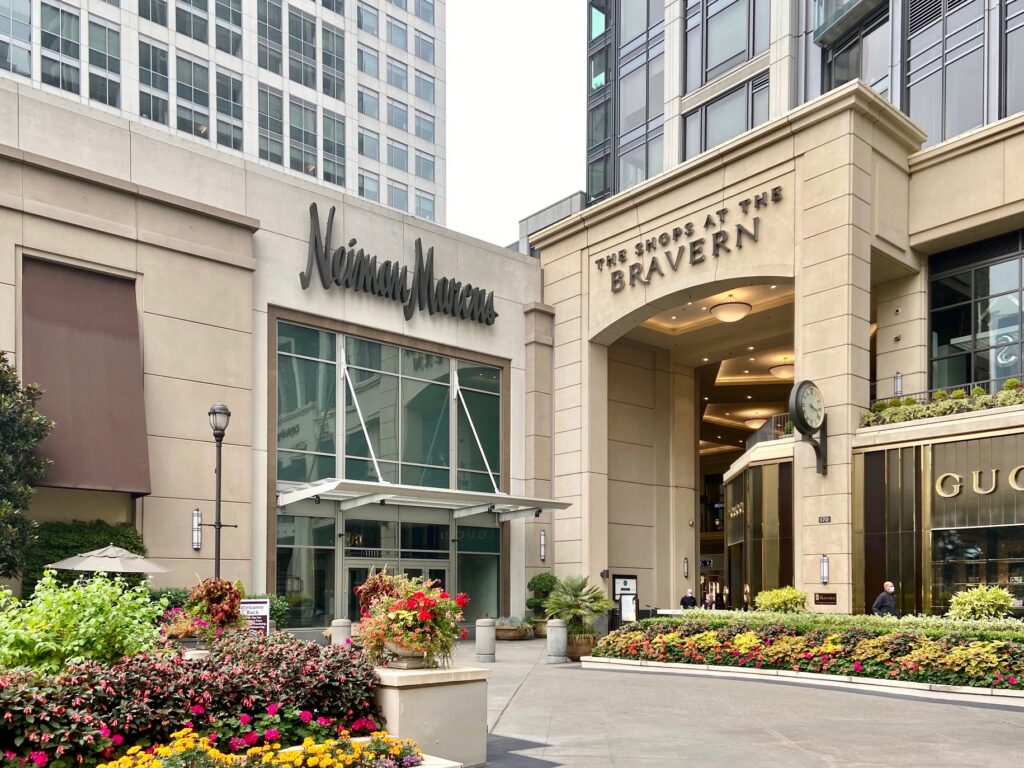 Neiman Marcus, located in Bellevue at The Shops at The Bravern, has closed its doors for good. The luxury retailer's last day of operation in Bellevue was on September 12, 2020, just a day after its 10 year anniversary.
As announced in July, the closure came as a part of the company's bankruptcy reorganization that included four of its full line stores. A&G Real Estate Partners is marketing the property.
The retail location is 124,637 square feet and has a lease until 2040, with options to extend until 2090. The rent for the sizable retail space is $781,474 annually, according to A&G Real Estate Partners.
The Shops at The Bravern has reportedly been for sale since mid-2018 with a total of 313,119 square feet of retail space. The shopping complex has been home to many luxury retailers over the past 10 years. Earlier this year in February, six retail storefronts were consolidated and Compass Real Estate opened a regional office at The Bravern amongst other retail storefronts.
The Bravern is located at 11111 NE 8th Street.