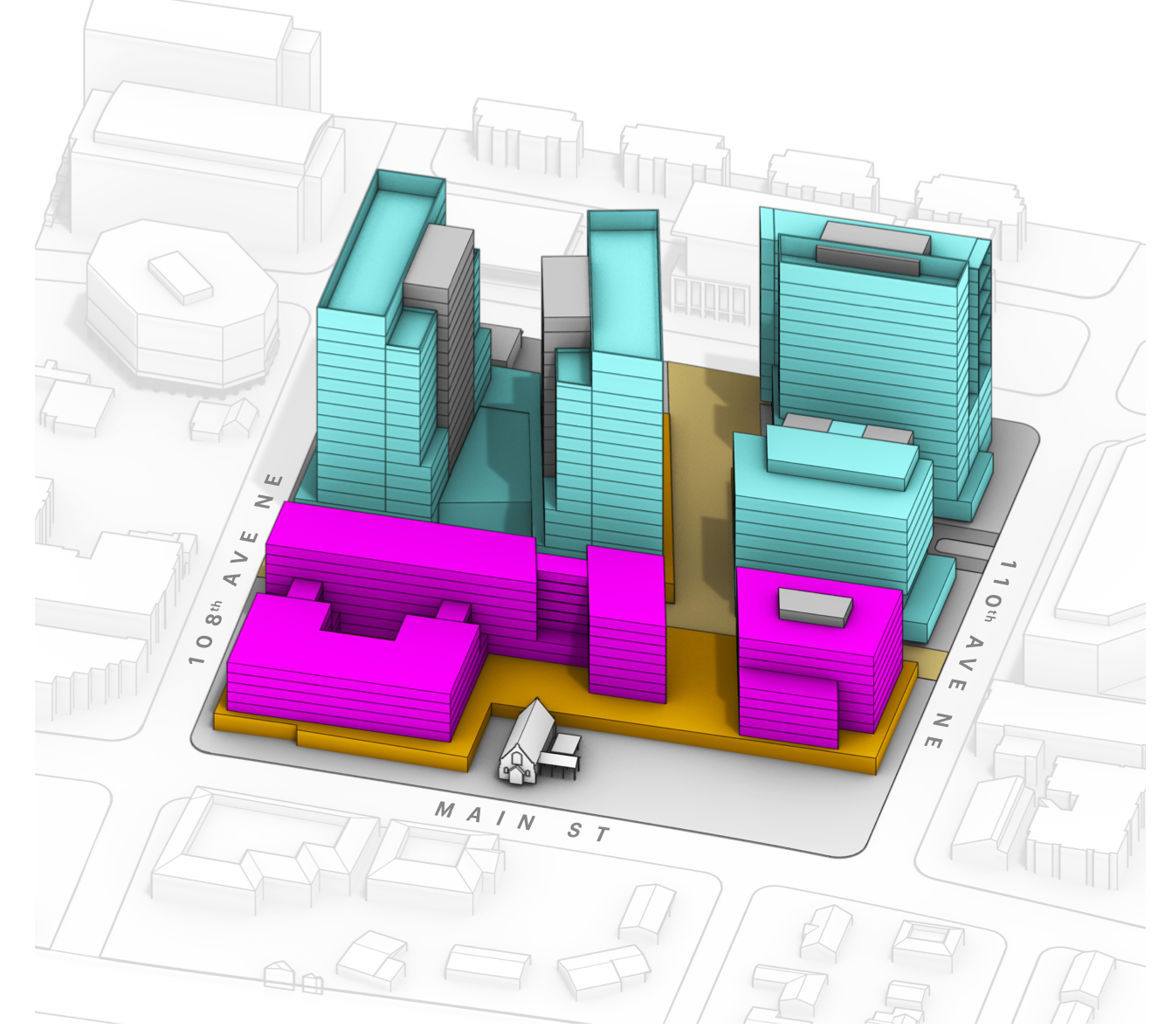 Hines, Benenson Capital Partners, and USAA Real Estate Partner recently announced that they were planning a new mixed-use project in Downtown Bellevue. Plans for "Main Street Place" were confirmed in a release from June 2021.
The 6.75 acre, mixed-use development will consist of approximately 1.2 million square feet of new high-rise office space, approximately 400 units of low-rise apartments, and approximately 90,000 square feet of retail and amenity spaces, along with public open space and pedestrian corridors throughout the site.
Main Street Place will be located one block from the future light rail station, which is scheduled to open in 2023.
"The project's location, flexibility and nearly a full super block in land area create the opportunity to deliver a new portal into downtown Bellevue," said Ty Bennion, senior managing director at Hines. "This along with exceptional placemaking and ground-plane design will set Main Street Place apart from anything that currently exists in Bellevue. We are thrilled to be partnering with USAA Real Estate and Benenson Capital Partners on what we believe is one of the most exciting opportunities for community creation in our market."
The project is located on a long-term ground lease with Benenson Capital Partners, who have owned the site for decades. It was originally home to Albertson's grocery store, and was then developed into the retail center that currently exists with Office Depot, and what was Toys 'R Us.
"We are excited to bring the shared vision of Hines and the Benenson Capital to Main Street Place. We believe this development, with its proximity to the light rail system, stirring design and diversity of elements will create a wonderful vitality in downtown Bellevue," said Richard Kessler, chief operating officer of Benenson Capital Partners.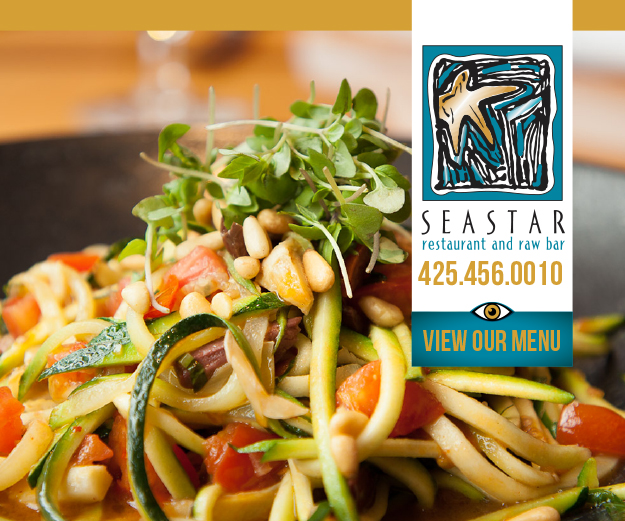 As the release describes, Main Street Place has abundant amenities, including activated collaboration spaces and user-friendly outdoor common areas. Green living and the latest in sustainable design solutions are integral to the framework of the project.
"Our intention for Main Street Place is to create a vibrant, active and engaging mixed-use neighborhood that emphasizes quality of life," said Doug Hocking, design principal at KPF. "The project's friendly internal courts prioritize pedestrian comfort with social mixing areas that are energized with inspirational public art and framed views to Mount Rainier. We're excited to create a new town center in Bellevue and support the area's growth with vibrant and exciting mixed-use architecture."
The address for the project is 103 110th Avenue Northeast.