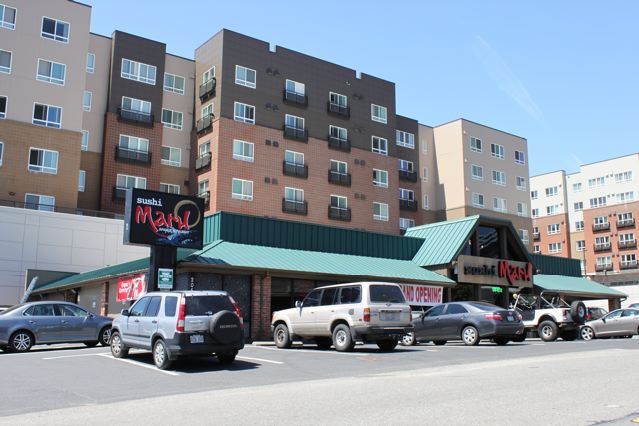 According to King County records, The site that used to be Sushi Maru was recently sold for $14.6 million. Bosa Development was the seller.
Bellevue-based private investor associated with Royal 205 LLC is the buyer of the property. The address is 205 105th Avenue Northeast.
Plans were originally submitted by Bosa to the City of Bellevue for "Zeyda", a 21-story tower. It included 77 residential units, of which five were affordable housing. The site level included retail, lobby, and resident locker space.
Bosa Development bought the corner lot on 105th Avenue Northeast in 2018. The lot was purchased for $11 million. It sits directly across from their luxury condominium project, One88.
The real estate developer and builder, Bosa, also sold their property at 10635 Northeast 8th Street to Schnitzer West in 2019. The purchase was for $65 million. The site was 1.5 acres. They had purchased the property three years prior for $35 million.