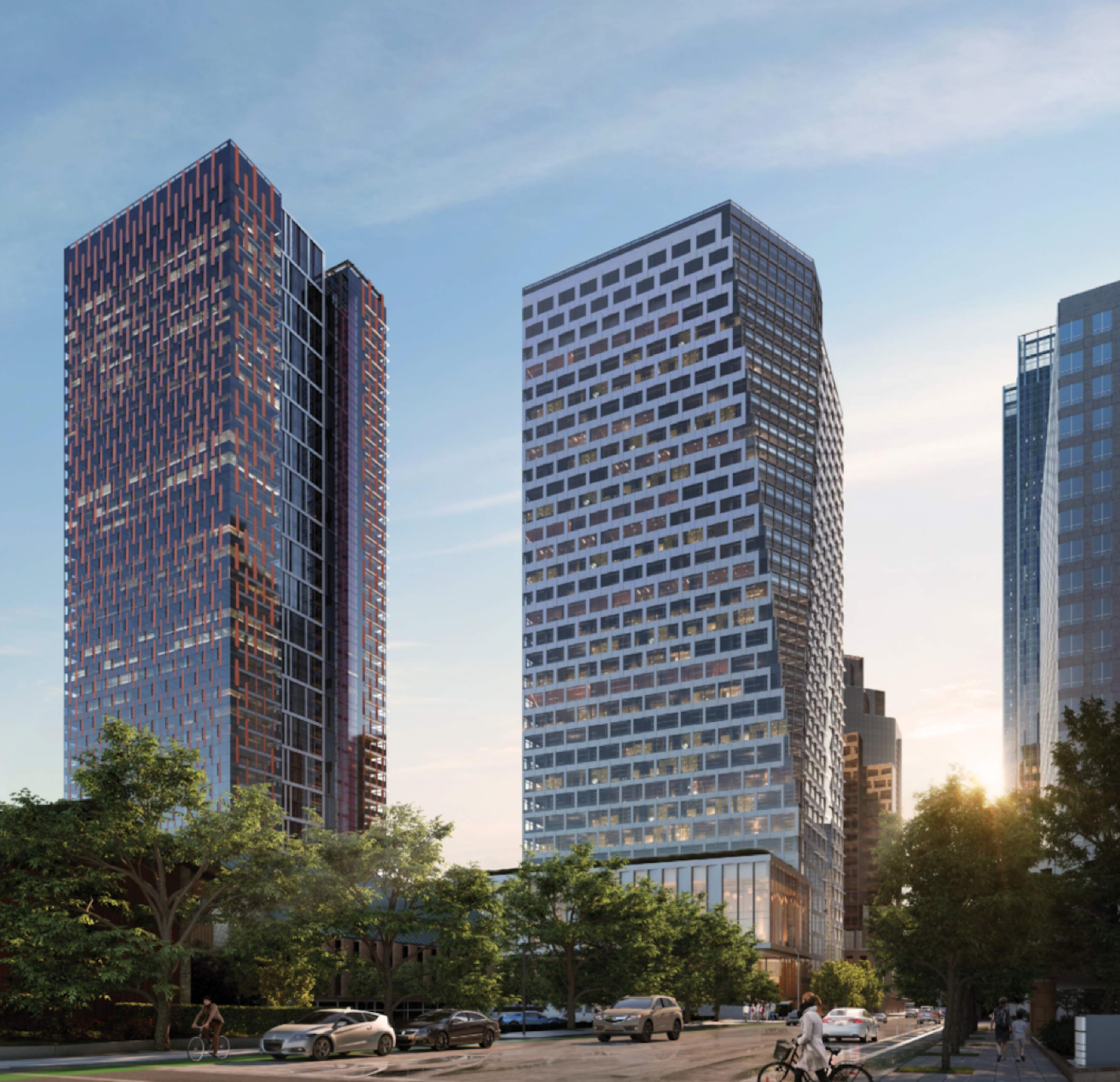 In an effort to move forward with Phase II, Determination of Non-Significance has recently been submitted to the City of Bellevue in order to determine that there are no significant adverse affects to the environment, as well as Design Review approval. The project under review is a part of the Bellevue 600 Master Development Plan. New renderings have been included by NBBJ, the architect for the project. The request would lead to the permission to demolish the existing Bellevue Corporate Plaza office building.
Amazon's development project, Bellevue 600, consists of two office towers, totaling just over one million gross square feet of office space and 16,000 square feet of retail and restaurant space. Happening in two phases, the 43-story tower and parking garage included in Phase I are currently under construction, and Phase II is well on its way.
In April 2021, Amazon submitted designs to the City of Bellevue for Phase II of the project. The second phase of the project is planned to include 31-stories of mixed-use office space, meeting rooms, and informal gathering areas for their growing Bellevue teams. It will also feature retail and exhibition space with a coffee bar, and a new daycare center.
An existing parking structure was demolished in Phase I (North Tower), while Phase II (South Tower) will include the demolition of the current Bellevue Corporate Plaza. Occupancy for the Tower in Phase I is expected to take place in 2024, while occupancy for the Tower in Phase II is slated to take place in 2025. The Towers, at 600 feet tall, are expected to be amongst the tallest in Bellevue.
The Amazon buildings will be fully electric and will use gray water capture to reduce water use. There will be a 16-foot wide park-like walking path, centrally located in a new outdoor plaza and garden between the two buildings.
Amazon has been working with architect firm, NBBJ, to create a space that will provide "public access to new art installations and a locally operated coffee bar." Their proposed design prioritizes "community, sustainability, and connectivity."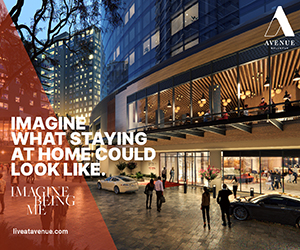 Amazon purchased Bellevue Corporate Plaza in April 2019 for $194.9 million. This development site was the first purchase that Amazon made on the Eastside.
Construction of the proposed Phase II is planned to begin in December 2022 and is slated to reach completion mid-October 2025.