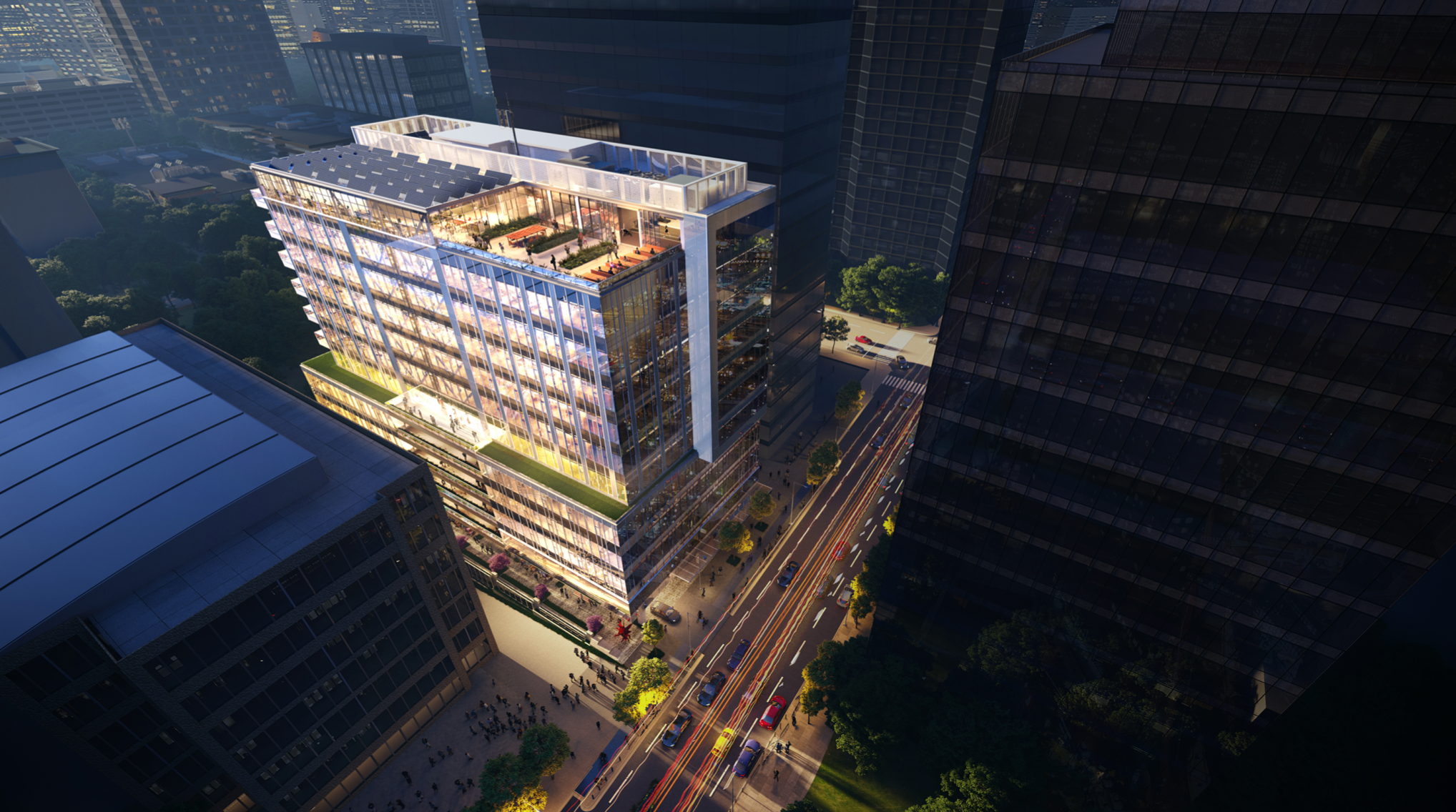 An application for Design Review approval was recently submitted to the City of Bellevue by Capstone Partners for a 12-story office tower. The tower will be located at 305 108th Avenue Northeast. Capstone Partners submitted a predevelopment services application in July 2021.
The office building will be about 194,700 square feet, with 354 below-grade parking spaces, as well as other site improvements. The project, "305 Office Tower", will be replacing the current two-story building that has been there since 1979. The building will be 187 feet above 108th Avenue Northeast.
Original plans for the property included a condominium tower known as "ParqHouse". It included luxury units, retail, and parking. The condo project was 34-stories and had received Design Review approval.
Fana Group sold the property to PGIM and Capstone Partners for $32.5 million. Newmark's Co-Head of Capital Markets Kevin Shannon and Executive Managing Director Ken White, along with Executive Managing Director Tim O'Keefe, represented the seller.
According to Kevin Shannon, Newmark's Co-Head of Capital Markets, "Bellevue is one of the very few office markets nationally where the demand drivers are clearly positive post-pandemic," commented Shannon. "Big tech is the primary engine driving the submarket for office demand and the timing for new spec office construction is justifiable in this popular submarket."