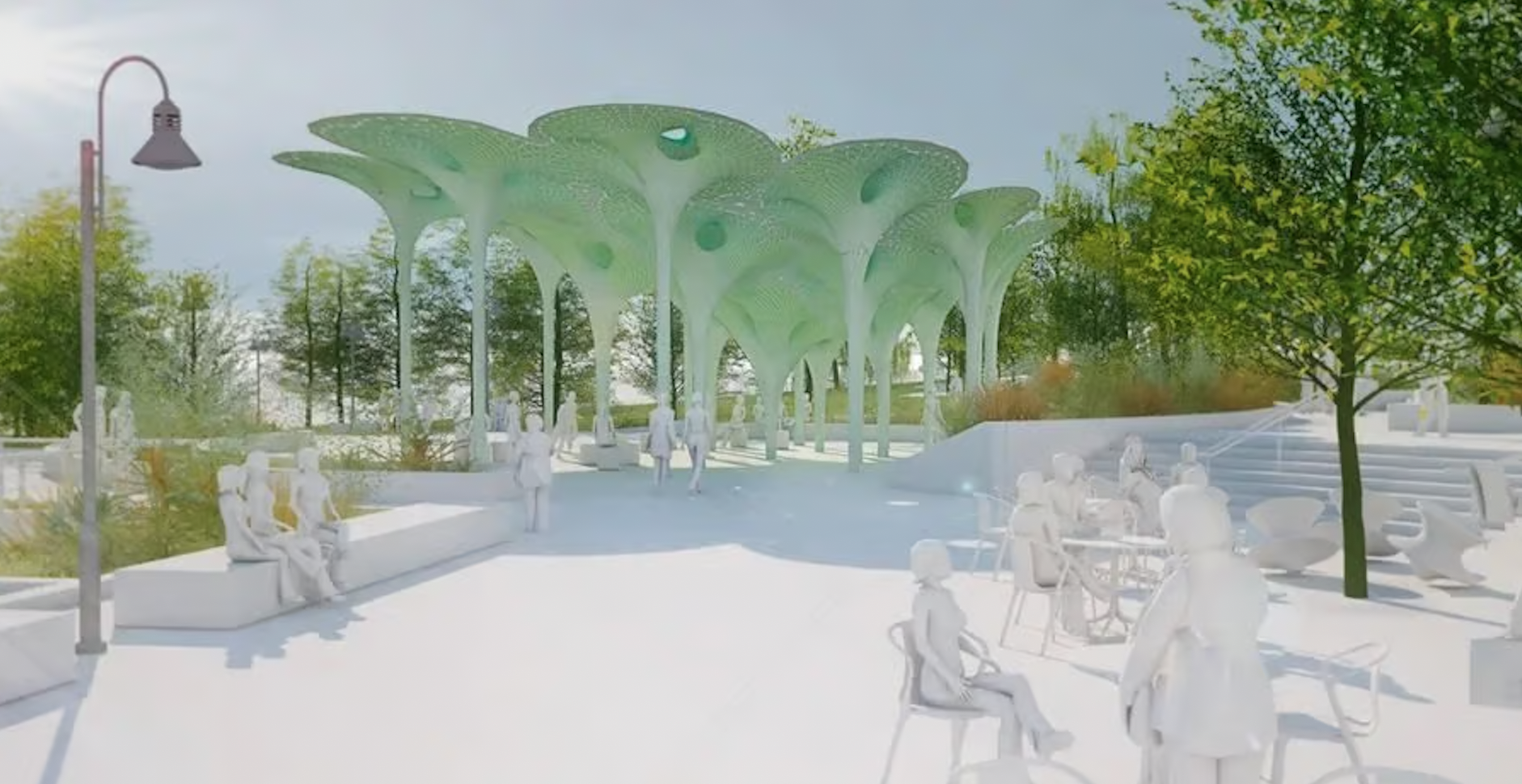 According to signage at Bellevue Downtown Park, for the next six to eight weeks, permanent public artwork is being built for the community to enjoy. The artist, Marc Fornes, who founded Brooklyn-based architecture and art studio, THEVERYMANY, has created the artwork that will be on display.
It is located at the park entrance on Northeast 4th Street and Bellevue Way Northeast. The new permanent art installation will be situated at the park's "grand entry".
The artwork will include fluted columns, which will rise up to form a canopy with perforated light coming through. It will be made up of over 6,600 unique panels with over 60,000 handmade folds and fastened with over 180,000 rivets. It is intended to reflect Bellevue's innovative technology sector, love of natural forms, and robust creative community of thinkers and makers.
The site of the art structure was chosen as a key location on the Grand Connection. The Grand Connection is a pedestrian-oriented corridor to traverse downtown, from Meydenbauer Bay Park to the Wilburton neighborhood.
The remodel of the Northeast Gateway at Bellevue Downtown Park was originally completed in May 2021. Planning for the northeast corner was based on the 1997 park master plan. The plaza links to the canal and promenade to the west and a formal garden to the south. The water feature creates a strong visual identity from the busy intersection.