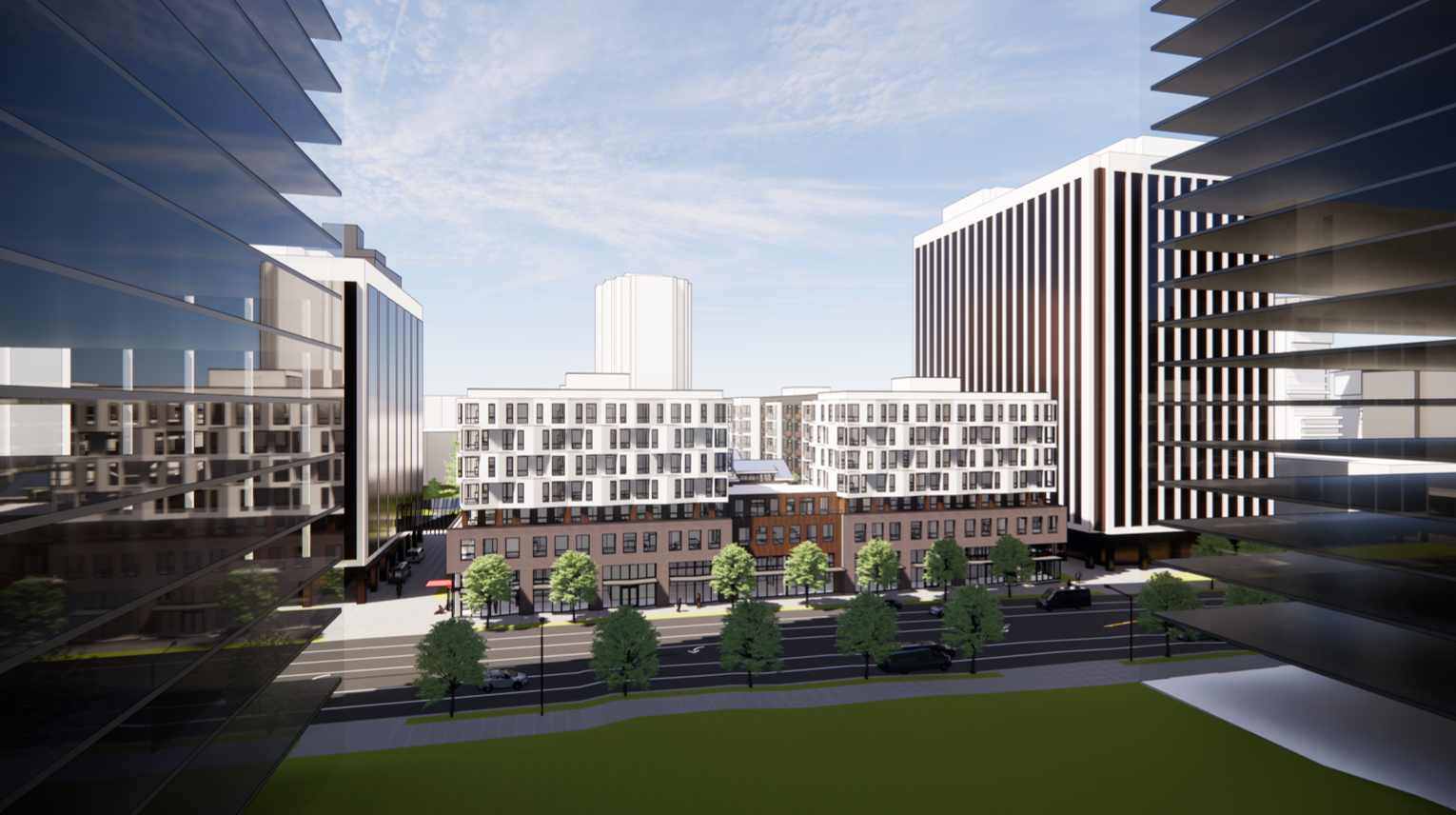 Keppel-KBS previously submitted a Design Review application to the City of Bellevue, seeking approval of their mixed-use development. The property is located at 10850 Northeast 8th Street.
Plans for the Bellevue Plaza Apartments include the construction of two, five story structures, made up of 244,095 gross square feet additions over an existing parking garage. There will be a total of 312 residential units, along with about 3,900 square feet of commercial and retail space.
The site is 2.18 acres. The existing parking garage will be retained in its current design to provide parking for this proposal and the adjacent office towers.
The parking garage will be screened by the addition of residential lobbies and active uses at the ground floor along Northeast 8th Street.
Located next to the parking garage is US Bank Plaza and Plaza Center. Keppel-KBS purchased US Bank Plaza, Plaza Center, and the parking garage in 2017 for $240 million.