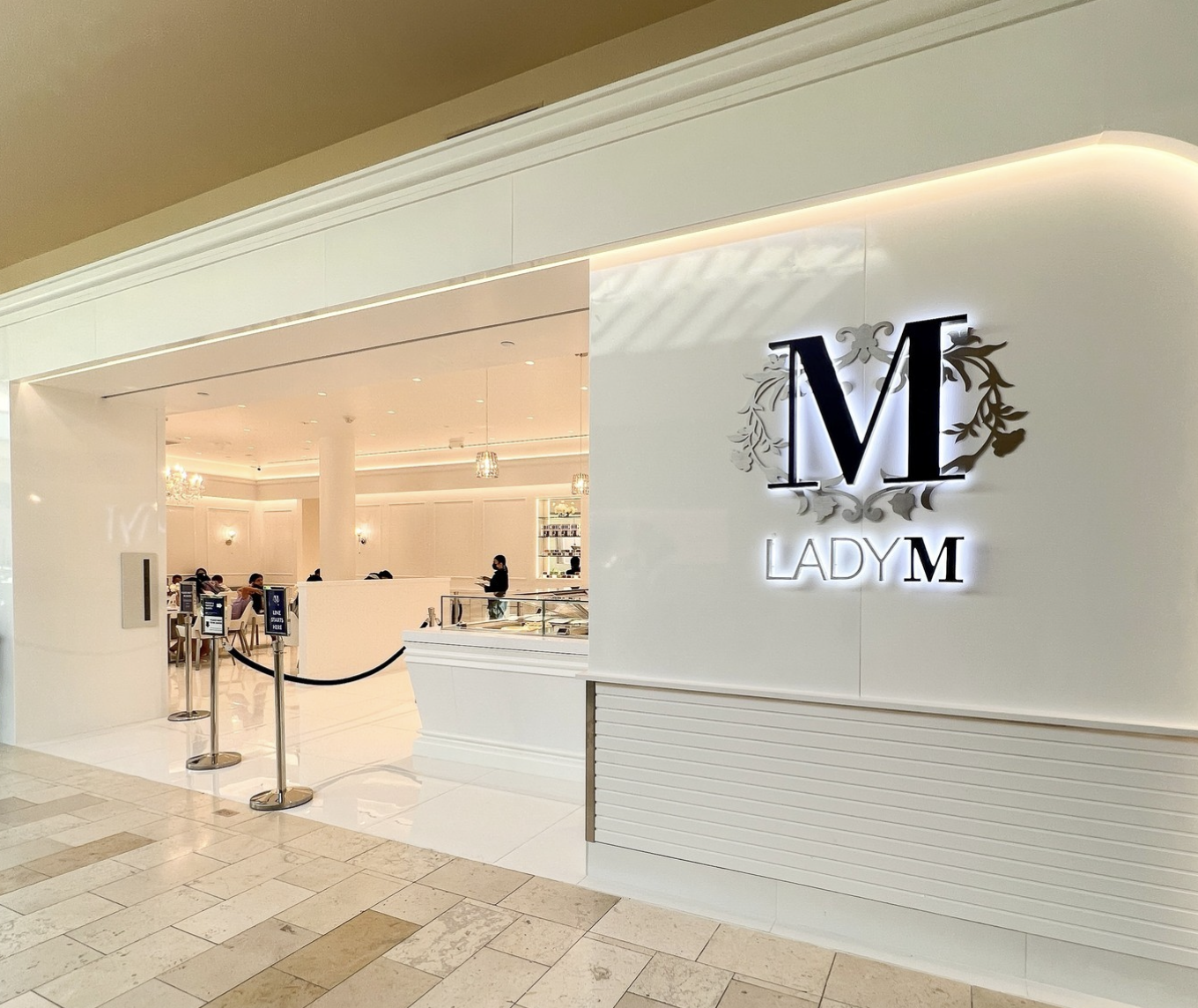 Lady M, the renowned cake boutique from New York City, has found a new home in Bellevue Square. Nestled on the second level, this permanent location stands adjacent to Me + Crepe and conveniently close to The Body Shop and Woods Coffee.
The spotlight at Lady M invariably falls on their signature creation – the mille crepe cake. An embodiment of culinary fusion, the cake boasts 20 meticulously layered tiers, each alternately featuring a velvety cream and a delicate French crepe. Blending French pastry artistry with the subtlety of Japanese flavors, Lady M crafts a cake that offers a touch of sweetness.
Having established its roots in 2001, Lady M has flourished across the American map, gracing cities such as New York, Los Angeles, Chicago, Washington D.C., and Boston. Beyond national borders, its international presence has grown, bringing its delightful creations to far-flung corners. Steering this confectionery ship is CEO Ken Romaniszyn, a visionary leader propelling Lady M's enduring success.
Bellevue holds a familiar embrace for Lady M, having played host to numerous pop-up appearances over time. Notably, these temporary engagements have sprung up at various locales, including the likes of Cast Iron Studios, The Shops at The Bravern, and Bellevue Square itself. Most recently, the cake boutique occupied a modest space on the second level of Bellevue Square, leaving a tantalizing taste of what was to come.
With the advent of their new establishment, Lady M's presence expands to an impressive 2,224 square feet. The store's design reflects an open and spacious layout, thoughtfully adorned with an array of tables and whites flowers, inviting patrons to settle in and savor their delectable treats.