Dear Lea,
To say the least, I need to get in shape. What gyms in Bellevue offer fitness programs that can help me get bikini-ready? I'd use a personal trainer, but they are just so darn expensive!
– Muffin Top
Dear Muffin Top,
The great thing about Downtown Bellevue is that it's walkable; things are close together, and the city's not very big. Unfortunately, while taking the stairs, playing Frisbee in the park, or walking to the grocery store may be good for you, it's not going to shed those extra pounds we all have coming into the summer.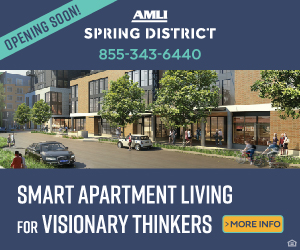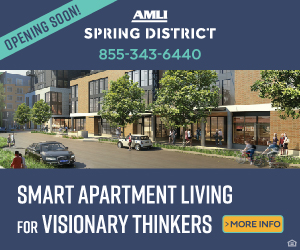 There are many gyms in Downtown Bellevue, all with different membership options, programs, and price points. Some major ones are 24 Hour Fitness, LA Fitness, and the Bellevue Club. Some smaller fitness centers are Elite Fitness and ONVO.
Gyms like 24 Hour Fitness or LA Fitness offer low membership fees, free group classes, some amenities, and flexible contracts. The Bellevue Club offers fitness at a much higher price point, has more amenities, offers dining and spa services, and is more of a social community. Elite Fitness and ONVO offer something different, which is an intimate setting with more attention focused on personal fitness goals and achieving them through methodologies different from those you'll find at more commercialized health clubs.


My first experience with ONVO was at their spring boot camp, which was geared as a 2-week boost to your workout to help you get into a healthy routine. ONVO's focus is on whole body health and wellness. I had a great experience with ONVO because the staff was educated, the people attending the boot camp felt comfortable no matter what shape or size, and you could workout at your own pace. Being someone who once had a membership to 4 different gyms at one time and who likes everything from dance to lifting, but still can't keep a consistent fitness routine, ONVO impressed me. The training reminded me of athletic sports conditioning; there was always something different to look forward to, and each instructor brought their own area of expertise to the camp, from pilates, to endurance drills, to weight training.
On a regular basis, ONVO offers a variety of classes: cycling, yoga, pilates, and athletic conditioning. They also offer acupuncture, massage, chiropractic services, body composition testing, and diet and nutrition programs.


If you want a sweat-hard, kick-your-butt workout, head to Elite Fitness. Trust me, your money spent there will be better used than on any personal trainer you can get at your regular gym. As long as you're willing to work, Elite Fitness will get you closer to that bikini body.
A couple of weeks ago, I had a training session with Dave Johnson, president of Elite Fitness. The whole concept of Elite Fitness is customized circuit-style personal training, with more than one trainer a week. That way, you're always getting a variety of fun workouts that target your fat-burning heart rate. The facility at Elite Fitness was clean, the staff was friendly, and the music was loud which kept me "pumped up." Dave worked with me on a variety of drills, from tossing a ball back and forth while I was riding a stationary bike to doing push-ups outside against the cement wall. Never knowing what was going to be thrown at me next kept me really engaged.
I can see how this type of regular workout would deliver results. My heart was pumping, I was sweating, and I left smiling. Elite Fitness Training rates are comparable to gyms like 24 or LA, but the difference is that the more you train the more cost-effective it is, and the approach to training is all about getting results while having a great time!
I really encourage you to set your summer fitness goals today, and start working out. There are plenty of options in Downtown Bellevue, and you'll never know which ones work for you until you try them.
Melt that Muffin Top!
-Lea
I want to hear from you! Write me at lea@downtownbellevue.com.