Dear Lea,
I live in a small condo in Downtown Bellevue and am thinking of getting a dog. Is Downtown Bellevue a pet friendly place? I haven't seen any pet stores around.
– Pondering a Puppy
Dear Pondering a Puppy,
If you've visited the Downtown Park recently, or driven around town during the work day, you would have seen plenty of puppies. Dogs of all ages and size play together on a daily basis in the Downtown Bellevue Park , and I have seen a number of different dog walkers trailing behind parades of dogs in this city.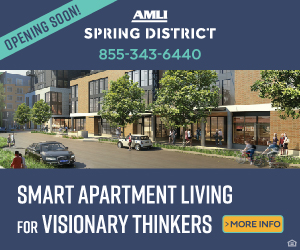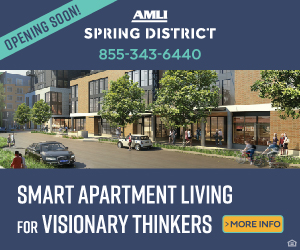 People that live in Downtown Bellevue have everything they need: shopping, restaurants, gyms, nightli
fe, and of course their precious Yorkies. There is a market for small sweaters here, if you know what I mean…High-rise living is not stopping people from owning pets. As a pet owner myself, I have found it easy to find the pet resources I need within the Downtown Core.
There is a pet store called Pet Pros on Main Street, by King and I Thai Cuisine, that carries quality pet food, supplies, and toys. You can find leather collars for your dog in just about any pet store or online. Not far from King and I Thai Cuisine is the Bellevue Animal Hospital, for all of your veterinary needs. If you're a cat owner, Bellevue has its very own Cat Care Clinic that specializes in feline health and living. If you need a sweater for your pup, a personalized dog tag, a rhinestone collar, a leather pet bed, or any other item to spoil your pet, Urban Dogs at Bellevue Square has a fun variety of dog-wear and accessories.
Most of the people I know who live with pets, use recommendations from friends or neighbors to find dog-walkers or pet-sitters. But, if word of mouth doesn't get around to you, there are some local resources you could try out: LePouf Luxury Pet Care, Tabby Taxi, or No Worries 4 Pets.


When you get your puppy, a great place to start as a Bellevue dog owner is at BellevueDogs.org. It's a Website dedicated to the neighbors and friends that live in Downtown Bellevue and meet up with their dogs at the Downtown Bellevue Park. The park is a great place to meet other dog-lovers and to socialize your new puppy (as long as it has had all it's shots)!
Photo Courtesy of BellevueDogs.org (Grimm & Veniegas)
Passion For Pets,
Lea
What's missing for your pet in Downtown Bellevue? Click through to leave a comment, or write me at lea@downtownbellevue.com. I'd love to hear from you!