Today we are announcing a new cast member to the Downtown Bellevue Network team – Denise! Although she has not actually done any writing for the site up until this point, she has made sure that we have been up to date on the most current happenings in the area, by writing in every time there is something new that we haven't covered. She brings a great deal of knowledge about Downtown Bellevue with her, specifically what is happening in the restaurant scene and what is going on on Main Street.  We look forward to her insights and think you will enjoy her perspective.
To give you some background, Denise has put together an introduction of herself and a list of her favorite Downtown Bellevue restaurants:
I grew up in Bellevue and now live (and eat) in Downtown Bellevue. I'm the kind of girl who loves everything about food…I love eating it, talking about it, having parties with it, reading about it, and of course, writing about it. It's a passion and my business – I own Starry Nights Catering & Eventsin Kirkland, a local caterer that makes delish food and to-die-for cakes. (StarryNightsCatering.com, shameless plug.)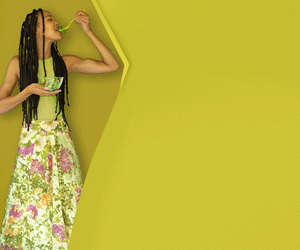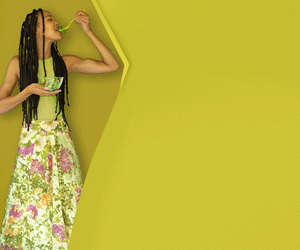 So you might think that my food tastes are a bit elitist. But my favorite places are cheap and locally-owned, cooking fresh, yummy food (no frozen or fake food allowed!). And while many people think Bellevue is just big corporate food chains, there are some amazing inexpensive dining gems in the downtown core.

Denise's Local Faves
1) Japanese: Ginza (103 102nd Ave SE, no Website). This hidden hole-in-the-wall is packed until its late-night closing. Its regular menu isn't "cheap," but I go for their awesome weekday lunch deal, which usually involves a hand roll and sushi of the day, or their inexpensive late-night Japanese tapas.
2) Tex-Mex/Southwest: Ooba Tooba (555 108th Ave NE,oobatooba.com). This delicious, cheap, local Tex-Mex joint is only open 10am-2pm Monday-Friday.  If you've never had fish burritos with white beans and minted rice, you must try this place.
3) Chinese: Bamboo Garden (202 106th Pl NE, bamboogardendining.com). Cheerfully located next door to an "adult shop," this Szechuan Chinese eatery even has Seattle Weekly noticing that Bellevue can cook, too. Their lunch special, just $6, is well worth it, and exploring the "Wild Side" menu can open up a whole new world of Asian food.
4) Pizza: Topolino's (10621 NE 8th St, topolinopizza.com). New York-style pizza, chain-free, and a cheap lunch deal to boot. Who knew downtown Bellevue had its own neighborhood pizzeria? I have them on speed dial.
5) Mexican: Cocina del Puerco(10246 Main St #C, no website). I went to high school in Downtown Bellevue, and on Fridays we'd sneak over to this wonderful, authentic, tasty Mexican joint. It has stood unchanged for 25 years – it is still a cheap, yummy deal. And they sell beer by the bucket!
6) Sandwiches/Pastry: Belle Pastry (10246 Main St #A, bellepastry.com). This little bakery, run by a chef from France, has one of the highest Zagat ratings in the city. If you've ever been to Paris, this bakery perfectly recreates those tasty baguette sandwiches, and the cakes and pastries are as delicious as they look. Also the best place for a pot of tea in the city.
Have any food/bargain/happy hour questions in downtown Bellevue? You ask…I eat.
-Denise