I love shopping at the Bellevue Collection and eating at the local chains in Bellevue, but sometimes I want something more quaint and more boutique-y. Some of Bellevue's best secret shops and eateries are right within walking distance of each other in Old Bellevue. If you are looking for a change of pace, here are some ideas:
A secret workout spot in Old Bellevue that is not on many people's radar is First Street Fitness. It truly is a neighborhood fitness club. It's located at 10001 Ne 1st St., inside the AMLI Apartments and is open to the public. The amenities include an indoor swimming pool, various new workout machines, kickboxing class, and spinning in the near future. It's a small, very clean gym. Under new ownership, it has been remodeled and updated.  For private training with your own trainer, Elite Fitness on 102nd is the place. These guys will whip you into shape in no time. They took The Bachelor, Jason Mesnick, and "buffed him out" for his season finale. Old Bellevue is like a town within a city.
If you are craving some pampering, there is the very serene and relaxing Namaste mini spa on 102nd. Offering facial care and hot stone massage, this little spot is a piece of heaven. Tucked in a tiny quonset hut, parking is free and right in front.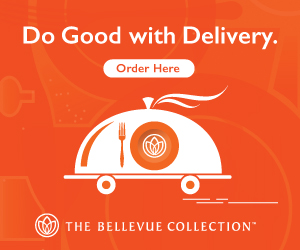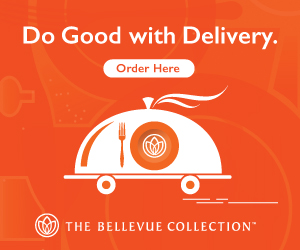 Starbucks is great but if you want a change of pace there's a spot called T'Latte in Old Bellevue, which offers an intimate and relaxing ambiance to sip your coffee or tea. They have an array of magazines and papers to thumb through for free. They have Bubble Tea, coffee, sandwiches, and treats; sometimes local art hangs on the walls. It's at 37 103rd Ave NE.
Sweet tooth fixes can be had at Belle Pastryon Main. It has homemade breakfast pastries and other delights made by French chef, Jean Claude Ferre'. A fixture since 2003, this place is perfect for meeting with friends or for an after dinner pain au chocolat!
All of the little shops in old Bellevue offer FREE parking on the street or in front of their businesses.