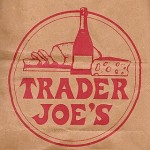 Boaters World, as many may know, has gone out of business in Downtown Bellevue. It leaves vacant an appealing retail location at the corner of 108th Ave. & Main St. PetSmart has recently taken over what was previously Comp USA's old location. before the company went out of business last year.
Awhile back there were unverified rumors of Trader Joe's taking over the retail space where PetSmart now occupies. I'd like to take this opportunity to invite and encourage Trader Joe's to reconsider (if they ever were in the first place) occupying a Downtown Bellevue location! With the thousands of new residents and workers that will be coming to Downtown Bellevue in the near months and years, it seems like a perfect time and place. There are very few specialty or small grocery stores in the Downtown core. Many of the people that I've talked to or proposed this idea to, that live in Downtown Bellevue, have been really excited about the thought of Trader Joe's coming to the downtown area. Many agree that the current location of Trader Joe's near Crossroads and borderline Redmond is out of site, out of mind.
Would you like to see a Trader Joe's in Downtown Bellevue? Respond in the comments section, and take our latest poll!