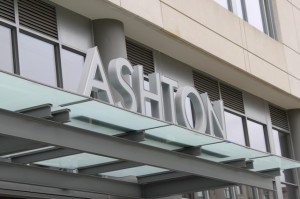 Ashton Bellevue, the area's newest ultra luxury apartment tower, will open at the beginning of August. Although it's an apartment complex, the amenities and finishes you will find there are those typical of a high-end condominium.
The 20-story high-rise on NE 10th Ave. is another Hanover project and sits across the street from its sister project Ten20 Tower. Ten20 is filling up quickly, leased at 74%. Although Ashton Bellevue has the same developer as Ten20, it is very different. Ashton offers a more contemporary and urban design concept. Also, Ashton features additional unique floor plans. There are no studio apartments at Ashton, with the smallest floor plan being a 631 square-foot one bedroom unit. There are 63 one bedroom homes, 52 one bedrooms with studies, 61 two bedroom homes, 12 penthouses, and 14 town-home/lofts, totaling 202 homes in total.
On the lower end the one-bedroom homes start at $1,349 a month, and on the higher end the most expensive Penthouse is $6,749 a month.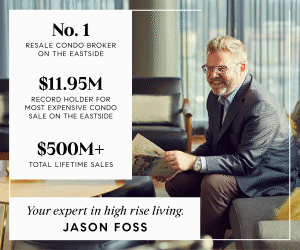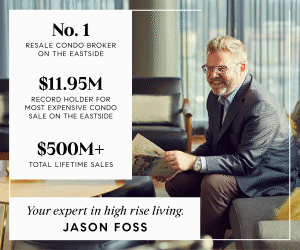 Included amenities for Ashton Bellevue are 24-hour concierge services, a home theatre, an executive fitness club, a gourmet kitchen and coffee lounge, an elevated outdoor great room with grills and a fireplace, mountain bikes, community computing areas, and more.
At a time in Downtown Bellevue when apartments and condominiums seem like they are opening every other week, the Ashton Bellevue cuts through the clutter with their property. The common areas and amenities are unparalleled in the rental market and rival some of the higher end condominiums.  The textured wood wall in the lobby, in combination with the towering ceilings makes for a grand impression upon arrival.
With other major apartment complexes still in the pipelines it will be a concern for developers to identify at what point there will be saturation within the rental market.  At this time there does not seem to be a slow down, and with more workers from Microsoft moving into their Downtown Bellevue offices there isn't much reason to think it will be any time soon.
[nggallery id=5]