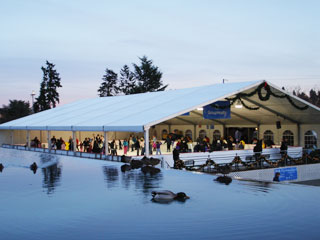 From now until January 10, 2010, visit a local Bellevue Bank of America (see locations below) and pick up a pass to skate free on Mondays at the Group Health Ice Arena in the Bellevue Downtown Park. There is a limit of 2 passes per person.
Bank of America Locations:
Downtown Bellevue The Bravern Branch

– 11060 NE 6th Street, Suite 80

Downtown Bellevue NE 8th Branch

– 10555 NE 8th Street

Downtown Bellevue NE 4th Branch

– 415 106th Avenue NE

Bellevue Village QFC Branch

– 10116 NE 8th Street

Bel Red Branch

– 2245 NE Bel Red Road

Eastgate Branch

– 14440 SE Eastgate Way

Factoria Branch

– 12727 SE 38th Place

Overlake Branch

– 2400 148th Avenue NE
Parking is free (3 hour limit) at the Bellevue Downtown Park off of NE 1st Street/NE 2nd Street and 100th Avenue NE.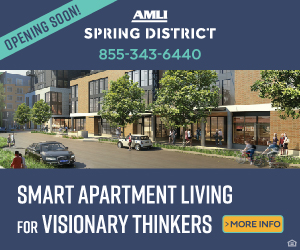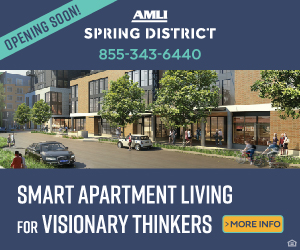 Here are the hours of operation for the Group Health Ice Arena:
| | | | |
| --- | --- | --- | --- |
| 12/7 | Mon | 3:00 PM | 9:00 PM |
| 12/8 | Tue | 3:00 PM | 9:00 PM |
| 12/9 | Wed | 1:00 PM | 9:00 PM |
| 12/10 | Thur | 3:00 PM | 9:00 PM |
| 12/11 | Fri | 3:00 PM | 11:00 PM |
| 12/12 | Sat | 11:00 AM | 11:00 PM |
| 12/13 | Sun | 11:00 AM | 6:00 PM |
| 12/14 | Mon | 3:00 PM | 9:00 PM |
| 12/15 | Tue | 3:00 PM | 9:00 PM |
| 12/16 | Wed | 1:00 PM | 9:00 PM |
| 12/17 | Thur | 3:00 PM | 9:00 PM |
| 12/18 | Fri | 3:00 PM | 11:00 PM |
| 12/19 | Sat | 11:00 AM | 11:00 PM |
| 12/20 | Sun | 11:00 AM | 11:00 PM |
| 12/21 | Mon | 11:00 AM | 11:00 PM |
| 12/22 | Tue | 11:00 AM | 11:00 PM |
| 12/23 | Wed | 11:00 AM | 11:00 PM |
| 12/24 | Thur | 11:00 AM | 6:00 PM |
| 12/25 | Fri | CLOSED | CLOSED |
| 12/26 | Sat | 11:00 AM | 11:00 PM |
| 12/27 | Sun | 11:00 AM | 11:00 PM |
| 12/28 | Mon | 11:00 AM | 11:00 PM |
| 12/29 | Tue | 11:00 AM | 11:00 PM |
| 12/30 | Wed | 11:00 AM | 11:00 PM |
| 12/31 | Thur | 11:00 AM | 11:00 PM |
| 1/1 | Fri | 11:00 AM | 11:00 PM |
| 1/2 | Sat | 11:00 AM | 11:00 PM |
| 1/3 | Sun | 11:00 AM | 6:00 PM |
| 1/4 | Mon | 3:00 PM | 9:00 PM |
| 1/5 | Tue | 3:00 PM | 9:00 PM |
| 1/6 | Wed | 1:00 PM | 9:00 PM |
| 1/7 | Thur | 3:00 PM | 9:00 PM |
| 1/8 | Fri | 3:00 PM | 11:00 PM |
| 1/9 | Sat | 11:00 AM | 11:00 PM |
| 1/10 | Sun | 11:00 AM | 6:00 PM |